Doubles down, and that concerns Mattingly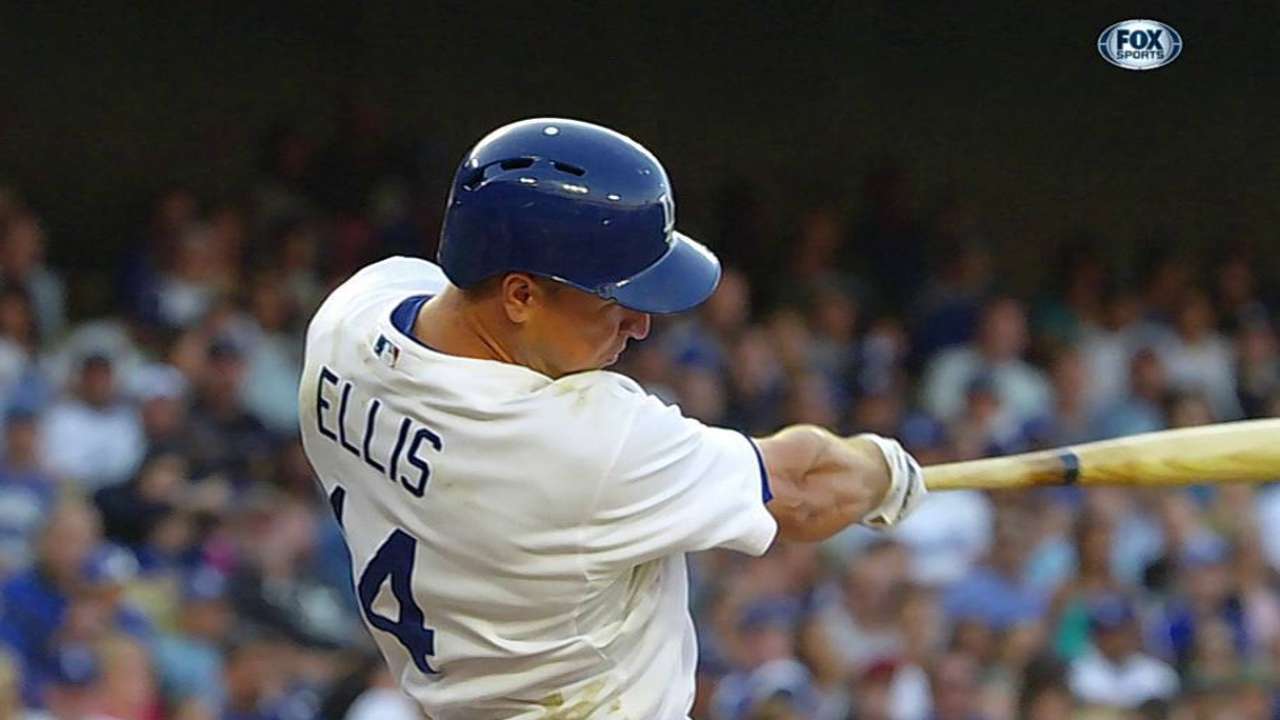 LOS ANGELES -- Dodgers manager Don Mattingly is more concerned about his club's lack of doubles than its low number of home runs.
The Dodgers were last in the Major Leagues in doubles before collecting four in Saturday's 5-3 win over the Cardinals, and their 32 homers are among the fewest in baseball.
"That is a problem," Mattingly said before Saturday's game. "For me, RBI guys get a lot of doubles. A true RBI guy, in my opinion, is a guy who drives in runs when a guy is at first. That's with a homer or a double. Hitting the ball to the deep part of the park is how you score those guys. That's been a little surprise."
While Mattingly said he's not surprised by the low home run totals, because of the four pitcher-friendly ballparks in the National League West, the manager still expects his club to leave the yard more than it has.
Leadoff hitter Carl Crawford leads the Dodgers with five homers, all solo shots.
But the heart of the order has combined for only 10 homers. Matt Kemp, recovering from offseason shoulder surgery, has gone deep just twice. Adrian Gonzalez and Andre Ethier each have four homers.
"We've got some guys who you would expect hit a few more," Mattingly said. "But I don't have anybody I feel like should be at 15 right now."
So what's the key for the Dodgers to begin driving the ball with greater frequency?
"It really goes back to get a good pitch, hit a ball hard," Mattingly said.
Scott Van Slyke has done exactly that since he was recalled from Triple-A Albuquerque two weeks ago. Van Slyke homered in his first start on Mother's Day, and then added a pair of solo shots on May 17 in Atlanta. He also doubled twice on Wednesday in Milwaukee.
"He's looked good," Mattingly said. "I think he's got a pretty good approach at the plate. He's got a pretty good eye. He has a good feel for what he does and he's quick picking up the pitcher and what they're trying to do to him."
Austin Laymance is an associate reporter for MLB.com. This story was not subject to the approval of Major League Baseball or its clubs.