Kasten defends Mattingly's critical comments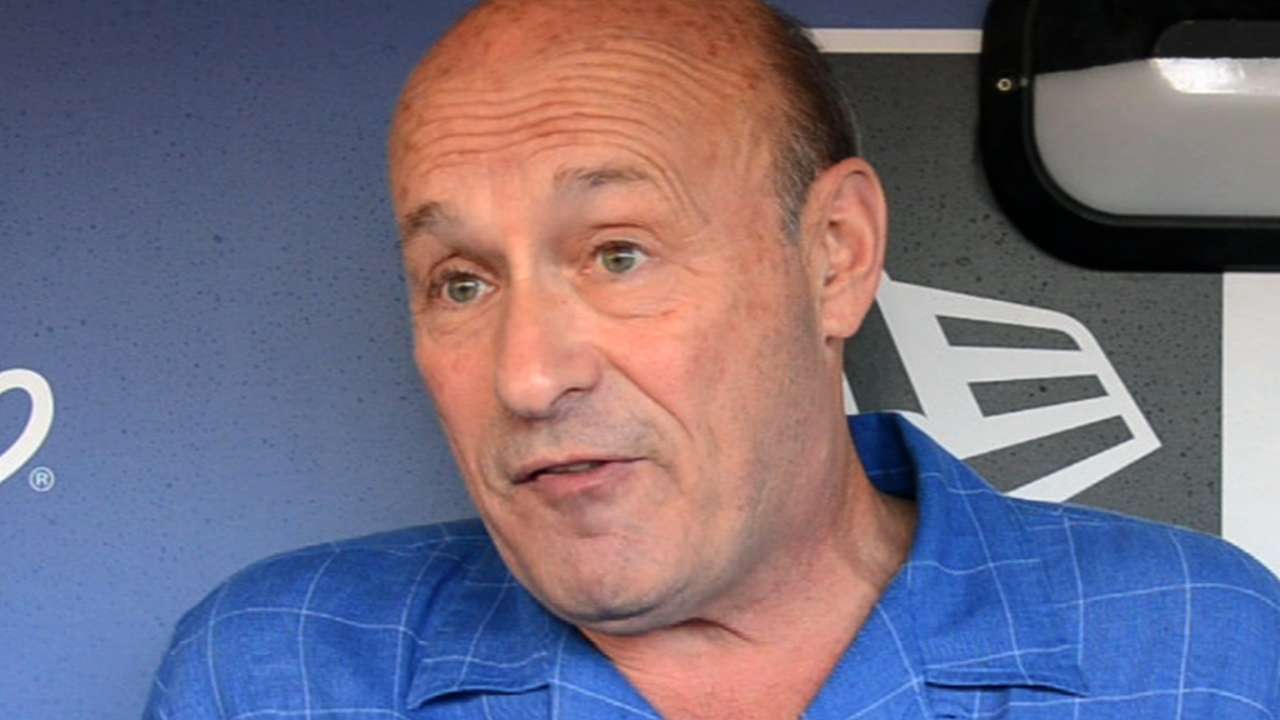 LOS ANGELES -- Dodgers president Stan Kasten on Friday defended manager Don Mattingly's decision to publicly criticize the club's play during its recent six-game road trip.
Before Wednesday's game in Milwaukee, Mattingly said he believed this team was not as mentally tough as last year's squad, despite additions in talent.
Kasten said he agreed with Mattingly's attempt to spark the team with his comments.
"I wasn't unhappy to see it," Kasten said before Friday's game against the Cardinals at Dodger Stadium. "I didn't mind that Donnie thought he needed to do something to light a fire. It didn't bother me a bit."
Mattingly stressed that he was not criticizing individual players, but rather the overall performance of the last-place Dodgers.
"Guys in that room who play the game right don't have a problem with anything I'm saying," Mattingly said on Friday. "I can't even come close to backing off anything I said the other day. I feel exactly that way. I've been talking like this with these guys the whole time."
Kasten said he does not think Mattingly's job is in jeopardy at the moment.
"I like the team we've put together," Kasten said. "I like the staff that we have. I do expect us to succeed this year. I do expect this to turn around, and because of that I expect Donnie to be here for a long time. I understand there's another side to that, if things don't go well. I don't look at things that way. I choose to believe we're going to be fine, and that means the manager and everyone else will be fine."
But what if the Dodgers are unable to turn things around?
"I don't know what the future is going to be," Kasten said. "If things go bad, could there be a change? There may be, there may not be. I can't tell anyone how things will be in the future."
Austin Laymance is an associate reporter for MLB.com. This story was not subject to the approval of Major League Baseball or its clubs.