Dodgers discussing Puig, Pederson to Majors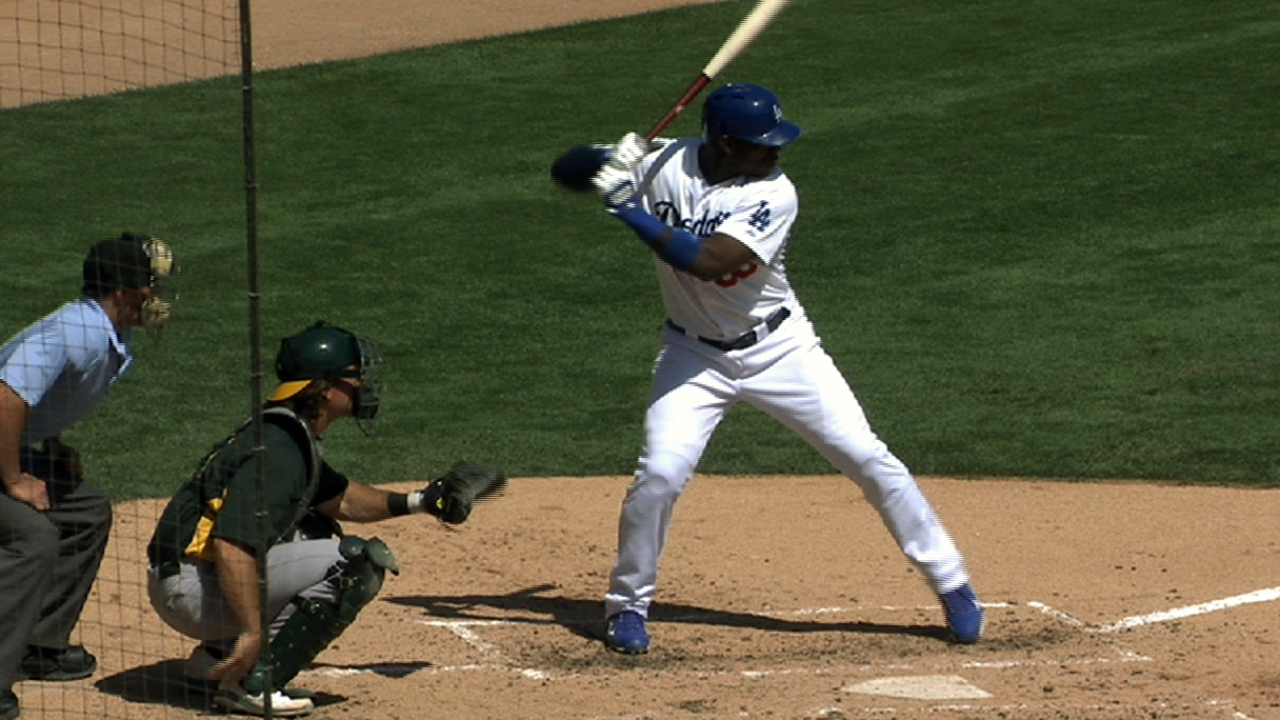 MILWAUKEE -- Dodgers manager Don Mattingly said the club has had internal conversations about calling up outfield prospects Joc Pederson or Yasiel Puig.
Puig and Pederson are the Nos. 1 and 3 Dodgers prospects, according to MLB.com.
That said, the Dodgers have had plenty of chances with countless roster moves this season and, to this point, stuck with the plan of allowing the pair to continue their development at Double-A Chattanooga.
Mattingly said the decision rests with general manager Ned Colletti and the development department of vice president DeJon Watson.
Mattingly argued both sides of the issue.
"You saw with Dee [Gordon], we kind of rushed him and in a sense it set him back," Mattingly said. "Sure, the players love it. But it can really hurt the development if it doesn't go good, and most of the time it doesn't go good. Maybe it goes OK."
Mattingly also agreed somewhat that the arrival of fresh blood can sometimes provide a lift, especially to a team struggling as the Dodgers are, although he didn't argue the point convincingly.
"Yeah, it can," he said. "You can try all kinds of stuff. But it's like me and my batting stance. I kept trying everything, this and that, and I got away from who I was. You end up a lot better off with some kind of plan and sticking with it. Sometimes, when you're going through stuff, it's not the best time to make decisions for the whole. That's what they do, Ned and development."
Ken Gurnick is a reporter for MLB.com. This story was not subject to the approval of Major League Baseball or its clubs.