'Superstar' win a welcome sight for Mattingly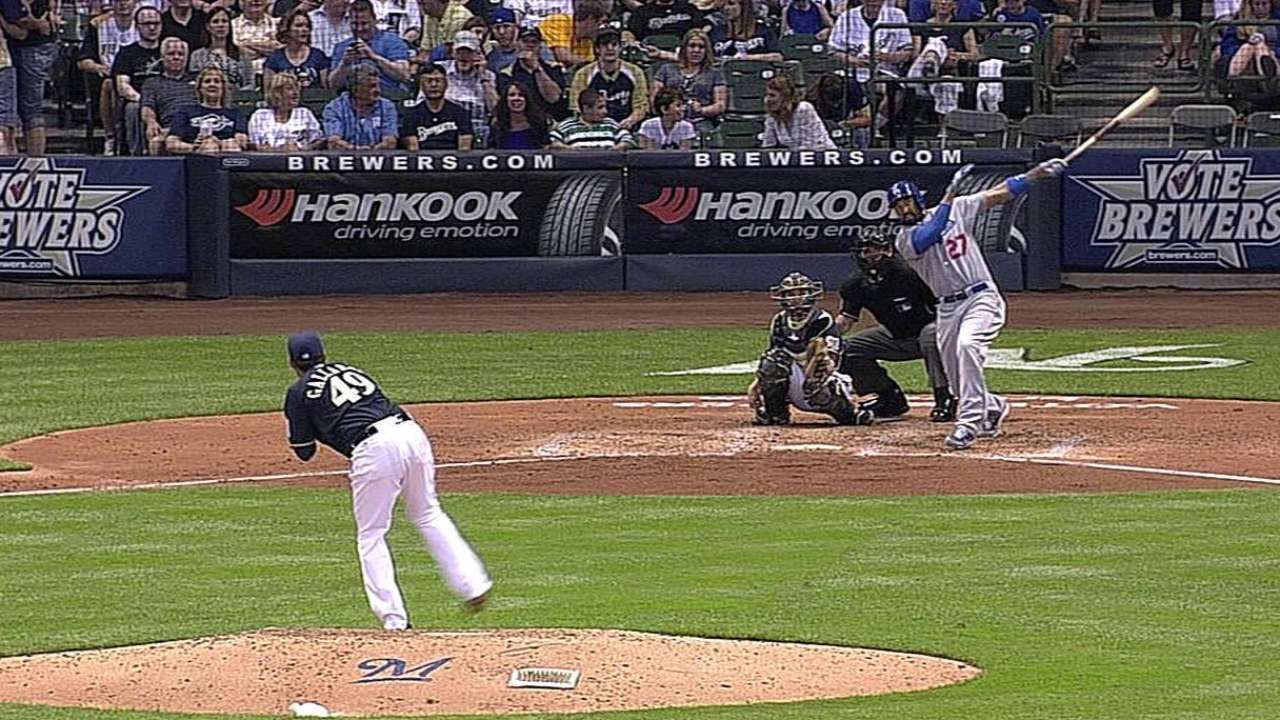 MILWAUKEE -- A.J. Ellis called Monday night a "superstar" win, Clayton Kershaw's three-hitter backed up by homers from Andre Ethier and Matt Kemp.
Manager Don Mattingly called those home runs "nice to see for sure."
Also, it was pretty rare for both sluggers in the same game. The previous time it happened was over a year ago -- April 14, 2012. It was Ethier's fourth homer, Kemp's second, both snapping long personal droughts.
"I look at it as, 'Hey maybe this is a start to get it rolling,'" said Mattingly. "It would sure be nice to have those guys more consistent."
But before assuming that all is well, Mattingly issued his own asterisk when he noted Miller Park's reputation as a hitter's haven.
"As a hitter, you have a different mentality when you come to a place like this," he said. "Our place, you've got to get it good. Here, you get it at all and it's going to go. It's a good feeling for a hitter. Here, Cincy, Philly, Houston. As hitters, you don't have to crush it."
That said, Mattingly agrees with general manager Ned Colletti that the players need to produce, and the big names need to produce more.
"That's why they get the contracts," Mattingly said. "That's what we're counting on. Call it extra pressure, that's just the way it is."
Ken Gurnick is a reporter for MLB.com. This story was not subject to the approval of Major League Baseball or its clubs.