Mattingly unwilling to name permanent closer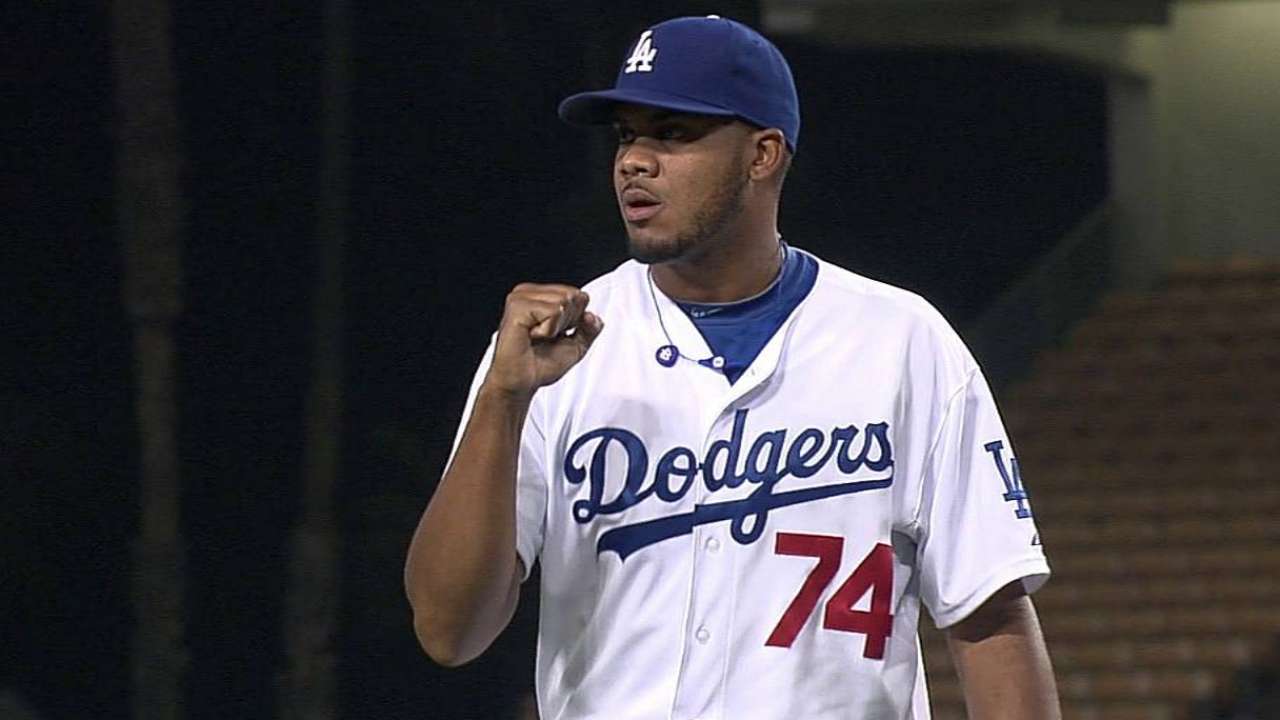 MILWAUKEE -- Before Tuesday night's game, Don Mattingly was asked who his closer was.
"I don't know," the Dodgers manager said. "We'll see."
So, there you have it. The bullpen-wide slump that cost the Dodgers a sweep in Atlanta has the manager as uncertain about the late innings as the fans.
"I know who I want to use. But I don't know if I want to anoint anybody," said Mattingly, who seems to be leaning toward Kenley Jansen over Brandon League in high-stress situations based on recent use. "I'd really like to see the bullpen get its confidence back and some semblance of order and get the guys in the roles we designed.
"I know where I want it to go, it just hasn't gone there. They set the roles the way they are pitching. Now it's hard to say, 'That guy deserves that inning.'"
At the end of last year, League closed, Jansen had the eighth inning and Ronald Belisario the seventh inning. But League has a 5.51 ERA, Jansen has three losses and has allowed four homers and Belisario has allowed eight of 12 inherited runners to score.
"Last year it was one of our strengths, but now it hasn't went as well," said Mattingly. "But it's like the lineup with Matt, Adrian and Andre. You're going to keep putting them out there and they've got to get better. The only way they can gain confidence is by getting outs."
Assistant pitching coach Ken Howell, the bullpen coach until this year, reappeared Tuesday in the bullpen to assist his replacement, Chuck Crim, and pitching coach Rick Honeycutt to get the relievers back on track.
"He had been scheduled with the rehab guys and it's nice to have Kenny around," said Mattingly. "He's been at this level a long time."
Ken Gurnick is a reporter for MLB.com. This story was not subject to the approval of Major League Baseball or its clubs.