Lilly activated, Magill sent back to Triple-A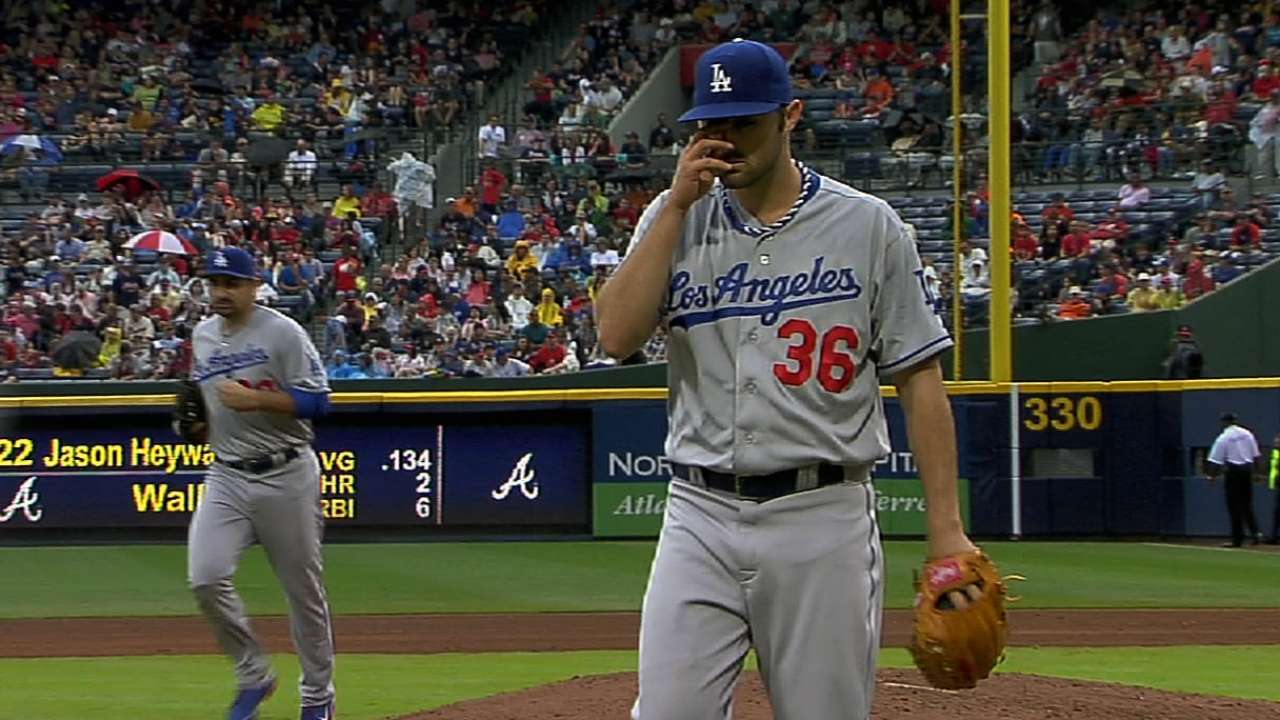 MILWAUKEE -- The Dodgers activated veteran Ted Lilly from the 15-day disabled list Monday and optioned rookie Matt Magill to Triple-A Albuquerque.
The move came a day after Magill allowed Atlanta one run in five innings and was in line for his first Major League victory until the bullpen let the game get away.
But Magill has options and the Dodgers apparently want to see if Lilly can return to his form of early last season, when he won his first five decisions, only for his left shoulder to break down and require surgery.
He had gone to the sidelines with a strained rib-cage muscle, only two starts after coming off the disabled list from the healing shoulder. Manager Don Mattingly said Lilly will start Saturday at home against St. Louis, but he was available out of the bullpen Monday and Tuesday against the Brewers.
Magill goes down with no record and a 5.00 ERA in four starts. He said he still has plenty to work on, particularly cutting down the 13 walks in 18 innings. He walked three, but also struck out eight, on Sunday.
Ken Gurnick is a reporter for MLB.com. This story was not subject to the approval of Major League Baseball or its clubs.