Injury updates: Hanley won't be rushed back from DL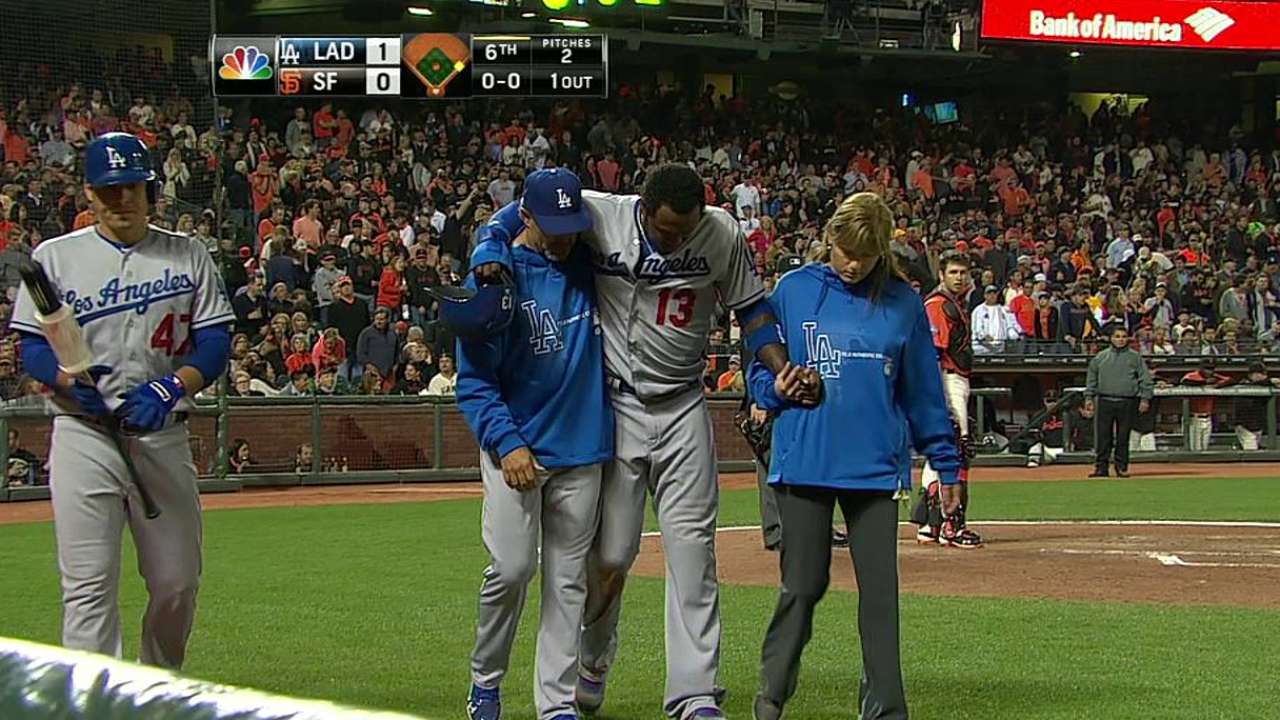 MILWAUKEE -- Hanley Ramirez continues to take ground balls and hit, but manager Don Mattingly reiterated that the club will be careful about not rushing the shortstop back from the disabled list before his strained left hamstring is completely healed.
Mattingly also said that Jerry Hairston, healed from a strained left groin muscle but now nursing left knee tendinitis, played in an extended spring game Monday as part of his rehab.
And Scott Elbert continued his rehab assignment for Double-A Chattanooga on Monday with two strikeouts in one perfect inning. But Mattingly said Elbert still needs a little more Minor League action before the club activates him after two elbow operations.
"His velocity still isn't where we want it to be," Mattingly said. "But he's going in the right direction."
Ken Gurnick is a reporter for MLB.com. This story was not subject to the approval of Major League Baseball or its clubs.