Colletti puts onus of Dodgers' woes on players, not skipper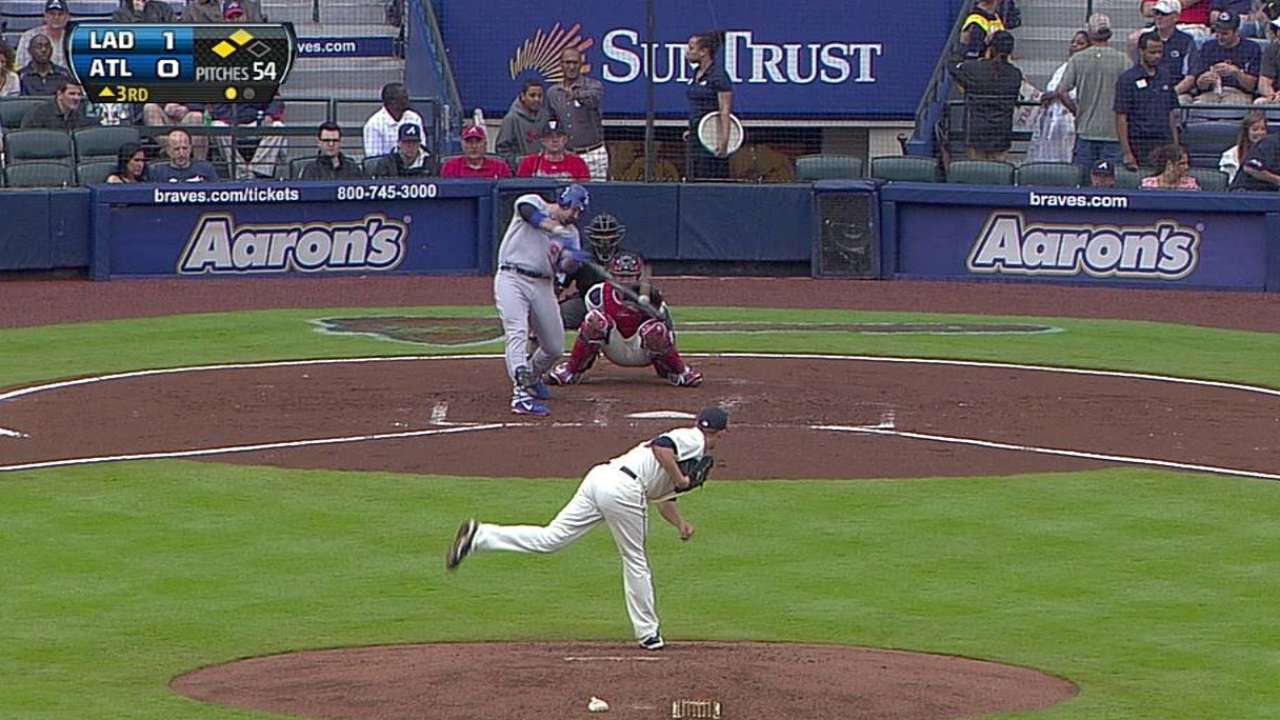 MILWAUKEE -- Dodgers general manager Ned Colletti said his "perspective" on manager Don Mattingly "hasn't changed" and "the players still have to play."
Responding to increasing speculation that Mattingly could soon be fired because the Dodgers are in last place, Colletti said on Monday he believes ownership will be patient and cited last year's Giants, who trailed the Dodgers by 7 1/2 games at one point only to rally and win the World Series.
"Are we concerned? Yeah. Disappointed? Yeah," Colletti said. "We're one-quarter of the way through.
"[But Mattingly] has done fine. He's kept it steady. The players still have to play. It's a danger sign if people stop playing hard. Sometimes I see them play too hard. You have to look at the performance on the field. Are they driving in runners in scoring position? Are they scoring enough? Are they playing good-enough defense? The easy way out is to look at one person."
Even with a staggering number of injuries, especially to a pitching staff that was presumed deep, Colletti said he's been disappointed by the lack of production from a roster consisting of players he believes are in their prime.
"If you sat down at the outset of the season and wrote what we'd expect from each of them -- not career years, just from their track record -- you'd say we'd score a lot of runs," Colletti said. "It's more on the players than anybody."
Colletti said his expectations of players are to "play hard, play smart and play with passion," and for the most part that's what he's seen. He said this roster should score more runs even if Matt Kemp hasn't regained his power after shoulder surgery in October.
"It's a team sport, nine guys in the order," he said. "Teams win a lot of games when somebody is hurt or their production is not what it was. I think we're capable of more power. We have four guys [Kemp, Adrian Gonzalez, Andre Ethier and Hanley Ramirez] capable of 20 home runs, but one [Ramirez] has only played a couple games this year.
"We need to score more runs, be better in the clutch, If we do that, you'll see a different dynamic, including in the 'pen. We're asking them to protect one-run leads every day and that takes a lot. That doesn't mean to give the 'pen a free pass, but it makes a difference. There's no margin for error. If pitchers get offense, they can relax. If the offense scores a lot of runs, the pitchers can relax. When one is challenged, it takes a toll."
Colletti was not with the club over the weekend in Atlanta, where the Dodgers were swept, but he said he planned to join the club in Milwaukee even before the speculation about Mattingly began.
Ken Gurnick is a reporter for MLB.com. This story was not subject to the approval of Major League Baseball or its clubs.