Jansen's pitch selection with Gattis baffles Mattingly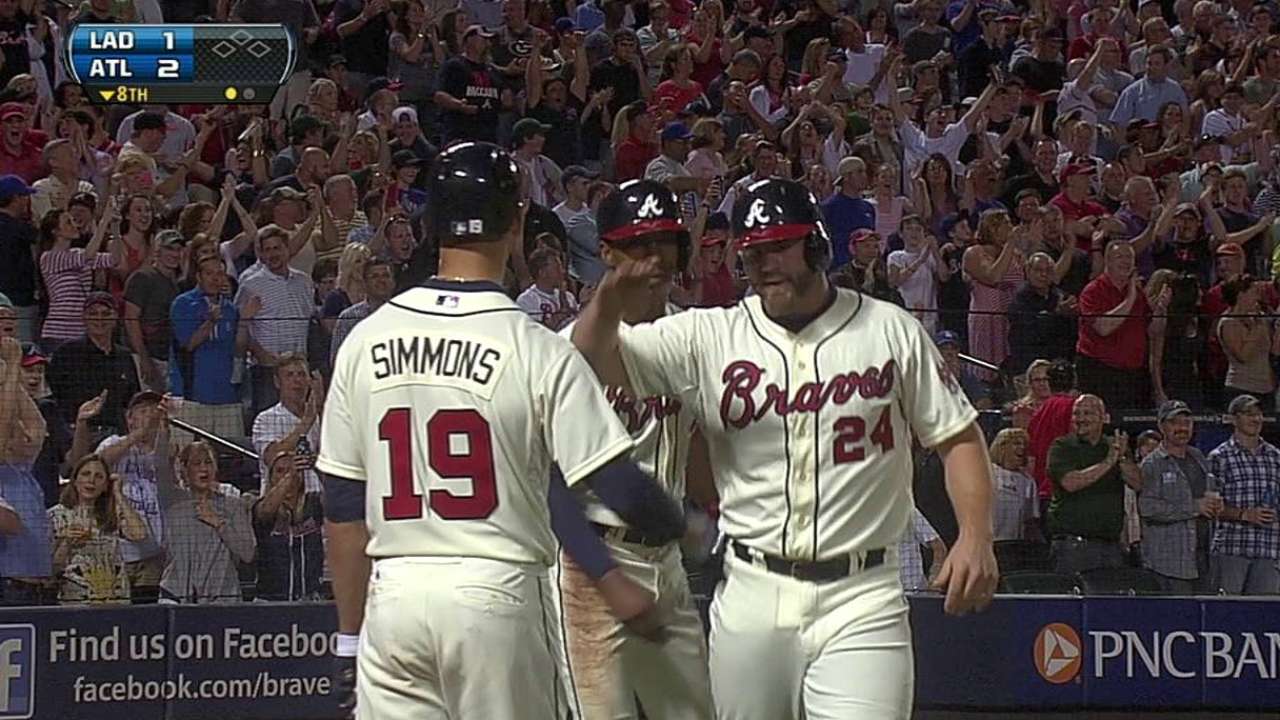 ATLANTA -- Dodgers manager Don Mattingly was still shaking his head in dismay Sunday over reliever Kenley Jansen's decision to challenge Braves pinch-hitter Evan Gattis, who slugged a two-run homer Saturday night on an inside cutter.
The plan of attack against Gattis was not to throw inside, but that's what Jansen did in an eight-pitch at-bat that turned the game around and was followed on the next pitch by an Andrelton Simmons home run, dropping the Dodgers, 3-1.
"You want him to pitch to his conviction, but he pitched right into [Gattis'] strength," Mattingly said. "[Catcher Tim Federowicz] called a slider, he didn't want to throw it. He called for a fastball away, he wanted to come inside. For me, [Federowicz] has to go out and make sure. If he says, 'I can get this guy inside,' that's his conviction.
"But make him beat you in the big part of the park. If you go away, and he goes to center field or right-center, it's easier to take than going to the guy's strength. He gave up a home run and basically gave up the game."
Mattingly said pitchers are given scouting reports before series start, pitch suggestions can be sent from the dugout and catchers can go out to the mound.
"But you can't go to the mound and say, 'Kenley, throw what he says,'" Mattingly said. "The pitcher has the game in his hands."
Jansen explained that Gattis was crowding the plate and he wanted to move him back.
Ken Gurnick is a reporter for MLB.com. This story was not subject to the approval of Major League Baseball or its clubs.