Gordon's baserunning gaffe frustrates Mattingly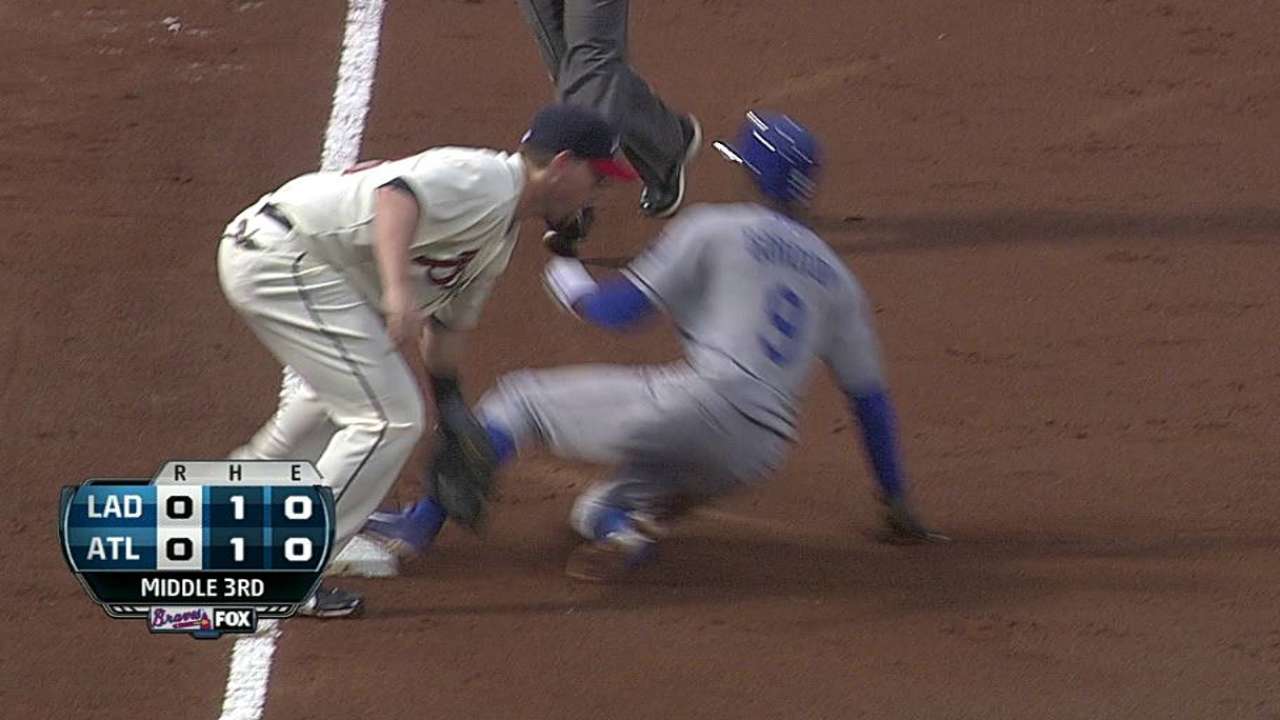 ATLANTA -- Dee Gordon heard about it from Don Mattingly Saturday night. He met with baserunning coach Davey Lopes in a meeting Sunday morning. He even heard about it from father and former All-Star closer Flash Gordon.
"Don't steal third," Dee Gordon repeated, "unless you know you'll be safe. I felt it was 100 percent, but I got thrown out."
Gordon was thrown out in the third inning Saturday night trying to steal third base with two out and Matt Kemp up in a game the Dodgers lost, 3-1. Mattingly was still annoyed Sunday morning.
"The first year he was here, you want to be patient with him and you're always teaching, but yesterday, we've been there before, and I told him when he got to the dugout that you can't run there unless you're 100 percent," Mattingly said.
"You're in scoring position already. Matt Kemp's at the plate. Come on, Dee, we've been there. There's no real upside to stealing the base. Only an infield hit or a passed ball. It doesn't make any sense to me. It's just a mistake you really can't make. I don't want to come down on Dee. He's trying. But it's just not the right time to steal a base. It's a useless base."
Ken Gurnick is a reporter for MLB.com. This story was not subject to the approval of Major League Baseball or its clubs.