Lilly set for Milwaukee return, but possibly in 'pen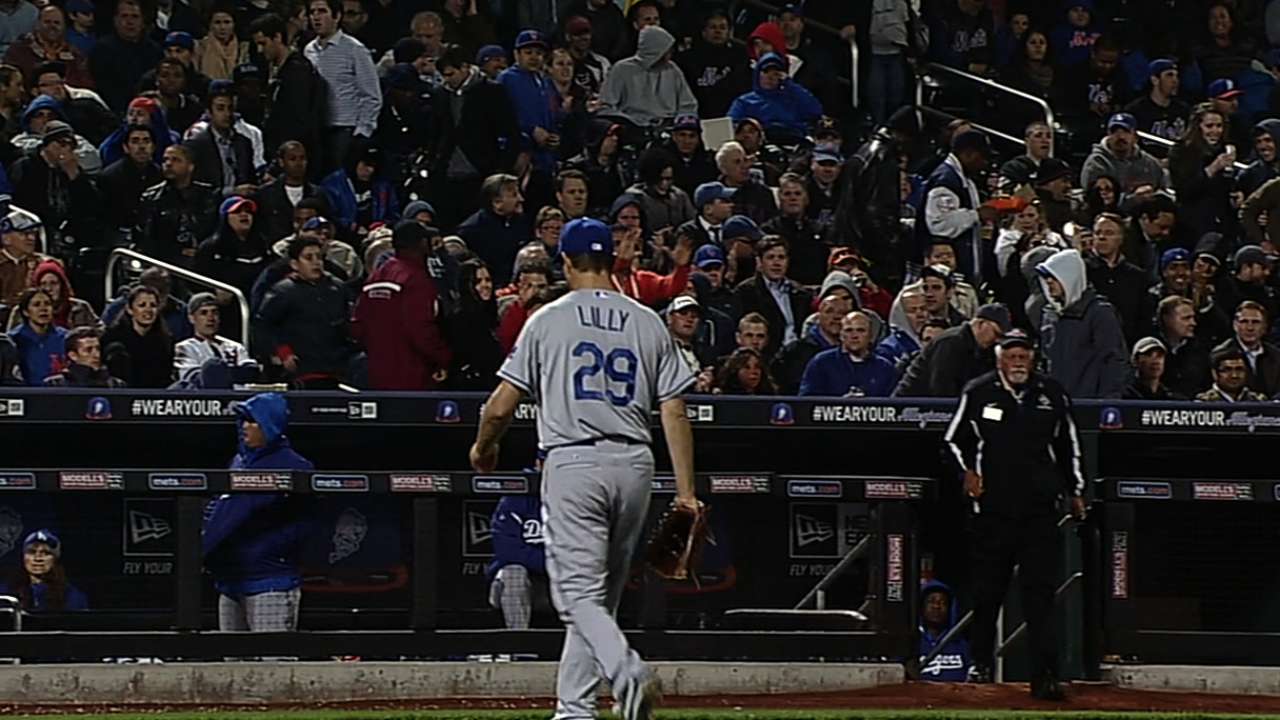 ATLANTA -- Pitcher Ted Lilly will be activated from the disabled list when the Dodgers are in Milwaukee, beginning Monday next week, but manager Don Mattingly said he isn't sure what the lefty's role will be.
Lilly was placed on the 15-day disabled list on April 30 with a ribcage strain. He threw a bullpen session Friday and will be ready to pitch Monday or Tuesday.
Mattingly, who said Friday he wanted Lilly to make a second rehab start, said Lilly could pitch out of the bullpen or return to the starting rotation, especially if Matt Magill's start Sunday doesn't go well.
"We'll see what happens tomorrow," Mattingly said. "We'll see how Magill looks."
Lilly and the club also differed over his readiness in April, when he was returning from last year's shoulder surgery, and Mattingly conceded the ongoing issue has created "a little bit of dysfunction."
The Dodgers could skip the Magill/Lilly spot the next time it comes up May 25 because of next Thursday's day off.
Magill has options, so he could be sent to the Minor Leagues. But the Dodgers will also need a roster spot in the next week for the anticipated return of Scott Elbert from the disabled list.
Ken Gurnick is a reporter for MLB.com. This story was not subject to the approval of Major League Baseball or its clubs.