Injury updates offer both good, bad news for Dodgers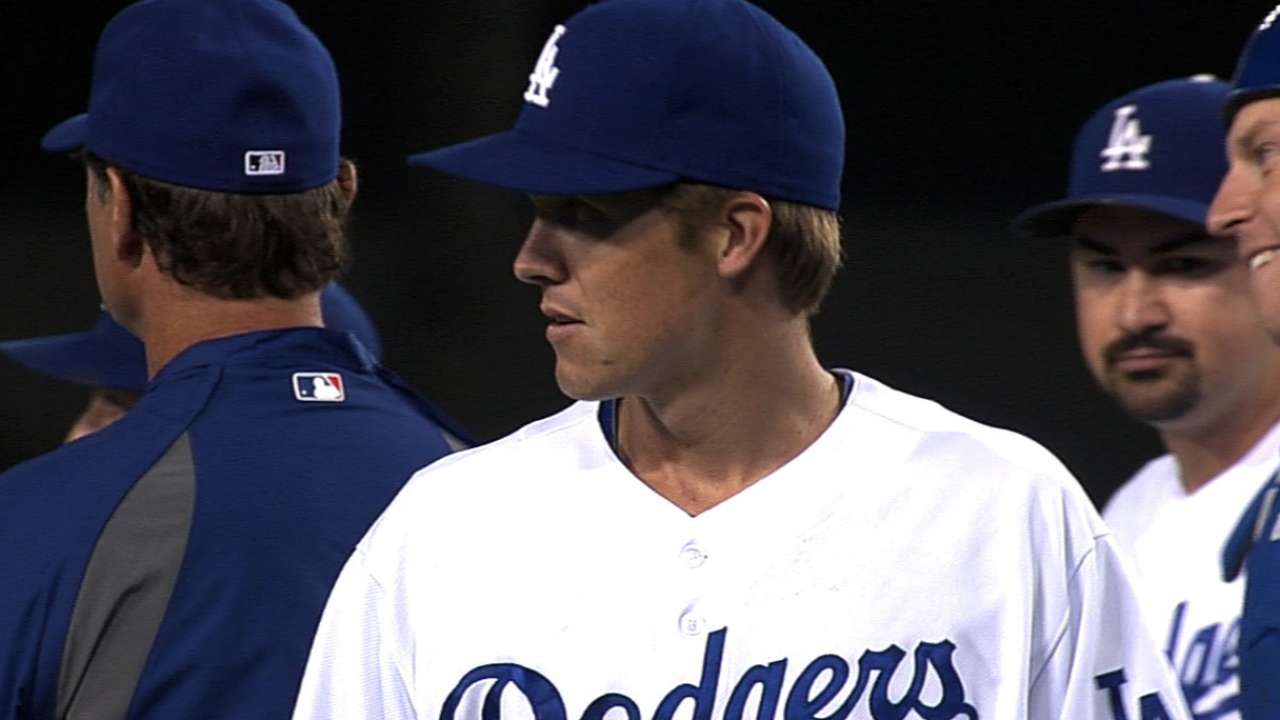 ATLANTA -- Dodgers manager Don Mattingly gave a lengthy injury update Friday that included good news on Zack Greinke, the impending return of second baseman Mark Ellis and a setback for utility man Jerry Hairston.
Greinke came out of his first start after collarbone surgery in good shape and is scheduled to throw a bullpen session Saturday before starting Tuesday in Milwaukee. His only concern was running out of gas in the sixth inning Wednesday, which could be addressed by doing more running between starts, but he also expressed concern about risking injury to his legs if he changes his normal routine.
Ellis played three innings for Double-A Chattanooga on Friday and grounded out in his lone at-bat, and is scheduled to play six innings Saturday. He could rejoin the club Sunday or Monday, and Mattingly said he wasn't worried about Ellis rushing, because "he's pretty honest."
"He knows the circumstances if he comes back and goes down again," Mattingly said.
Hairston developed knee discomfort while rehabbing a groin strain in Arizona and "is on hold right now," Mattingly said.
Reliever Scott Elbert's rehab stint has moved to Double-A Chattanooga, and he could pitch on back-to-back days as soon as this weekend, which would qualify him for activation and give the Dodgers three lefties in the bullpen.
Ted Lilly had one rehab start with Class A Rancho Cucamonga, threw a bullpen session Friday and told the club he's ready to be activated. Mattingly said he wants Lilly to make another rehab start -- a repeat of last month's standoff over the same issue.
"It feels real familiar," Mattingly said. "I understand Ted feels he's ready to pitch, and he sees what Zack did out a month with one rehab start."
Hanley Ramirez began playing catch and is hitting in the cage, but after seeing Matt Kemp relapse from the same injury last year, Mattingly concedes he's concerned about anything close to rushing a player back from a bad hamstring pull.
Josh Beckett was able to play catch and reported his strained groin had improved considerably. Stephen Fife's healing shoulder was able to handle a 50-pitch bullpen session Friday.
Ken Gurnick is a reporter for MLB.com. This story was not subject to the approval of Major League Baseball or its clubs.