Van Slyke's emergence creates questions for Cruz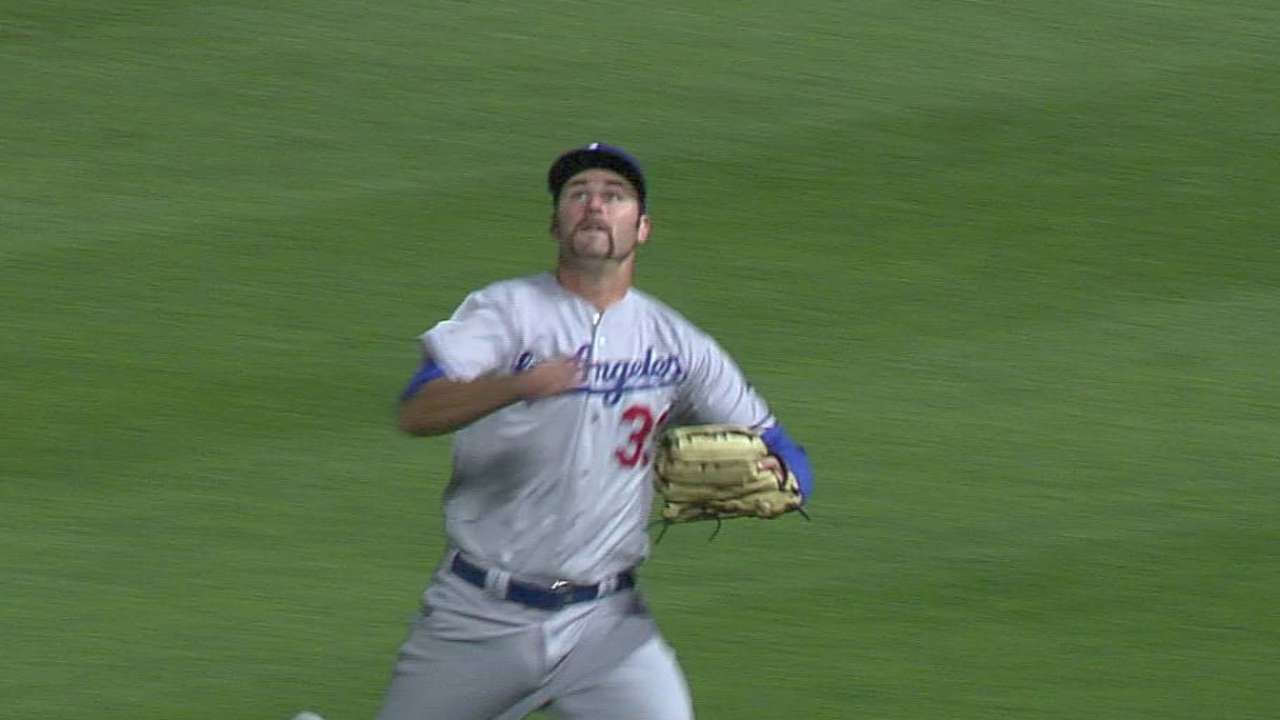 ATLANTA -- Luis Cruz and Scott Van Slyke were in the Dodgers' lineup Friday night, but their careers are suddenly headed in opposite directions.
Van Slyke, taken off the roster after a disappointing 2012, fought his way back to the Major Leagues this year and started Friday night in right field for Andre Ethier.
The move worked wonders, as Van Slyke homered twice and made a terrific sliding catch on a ball hit by Chris Johnson in the fifth inning.
Manager Don Mattingly said he wants to use Van Slyke as he planned to use injured utility man Jerry Hairston, giving days off to corner outfielders and infielders. Mattingly had said earlier in the week that he wanted to give Ethier off Friday after Thursday's day off. Van Slyke can play the outfield corners and back up at first base.
Cruz entered the season as the incumbent third baseman after a breakthrough second half last year, but he entered Friday hitting only .087, and the Dodgers need to make a move in the next few days when Mark Ellis returns from the disabled list.
Cruz is out of options, so he could be lost to another club, if another club wants to take a chance on a struggling hitter. Cruz said he can't worry about the roster moves and is just happy to get another chance.
"I know I'm struggling, but I can't think like that," Cruz said. "That puts pressure on you. Every day is a new start to show what I can do. Today's the day. I can't wait."
Mattingly said his decision to start Cruz at third and Nick Punto at second was influenced by wanting to give Skip Schumaker a day off to rest a sore knee.
Ken Gurnick is a reporter for MLB.com. This story was not subject to the approval of Major League Baseball or its clubs.