Jansen's save clouds Dodgers' closer situation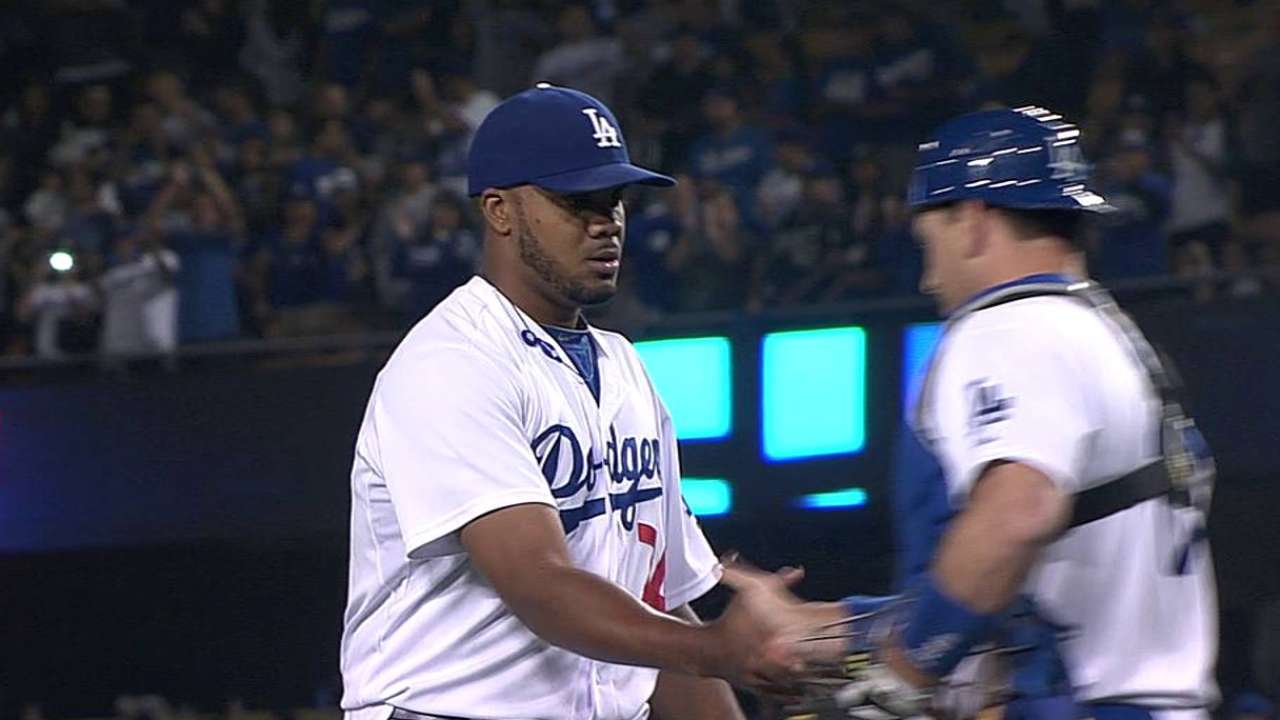 LOS ANGELES -- Dodgers manager Don Mattingly wouldn't commit to a closer after Tuesday's game, when Kenley Jansen shut the door against the Nationals instead of Brandon League.
Mattingly said Monday that League was the closer "for now," but did not get the right-hander up in the bullpen at any point Tuesday night.
Jansen, who began the season setting up League, said his mindset remains the same.
"Whenever the phone rings, I just go out and pitch," Jansen said. "That's what I do. I just try to pick my teammates up and help the team win. That's all I'm thinking about."
With the Dodgers leading, 2-0, in the top of the ninth with two out and a runner on first, Mattingly thought Jansen was the best option to preserve the win for Clayton Kershaw.
"I just felt like I had to go with the guy who's throwing the ball best; as much as anything he's been throwing the ball better than anybody out there," Mattingly said. "I've got to go with my best guy at that point. I felt like Kenley was the best chance of getting that guy out."
Jansen struck out Tyler Moore to earn his second save in as many opportunities. The hard-throwing right-hander has 28 strikeouts in 20 innings, with 17 scoreless outings in relief.
"I just trust my stuff," Jansen said. "I'm just focused. I think my focus is kind of better now compared to what it used to be."
League, meanwhile, is 0-2 with a 6.28 ERA in 14 appearances. He's converted eight of nine save chances, but has allowed runs in eight of his past 11 outings, including three straight.
Austin Laymance is an associate reporter for MLB.com. This story was not subject to the approval of Major League Baseball or its clubs.