Dodgers ink lefty Sanchez to Minor League deal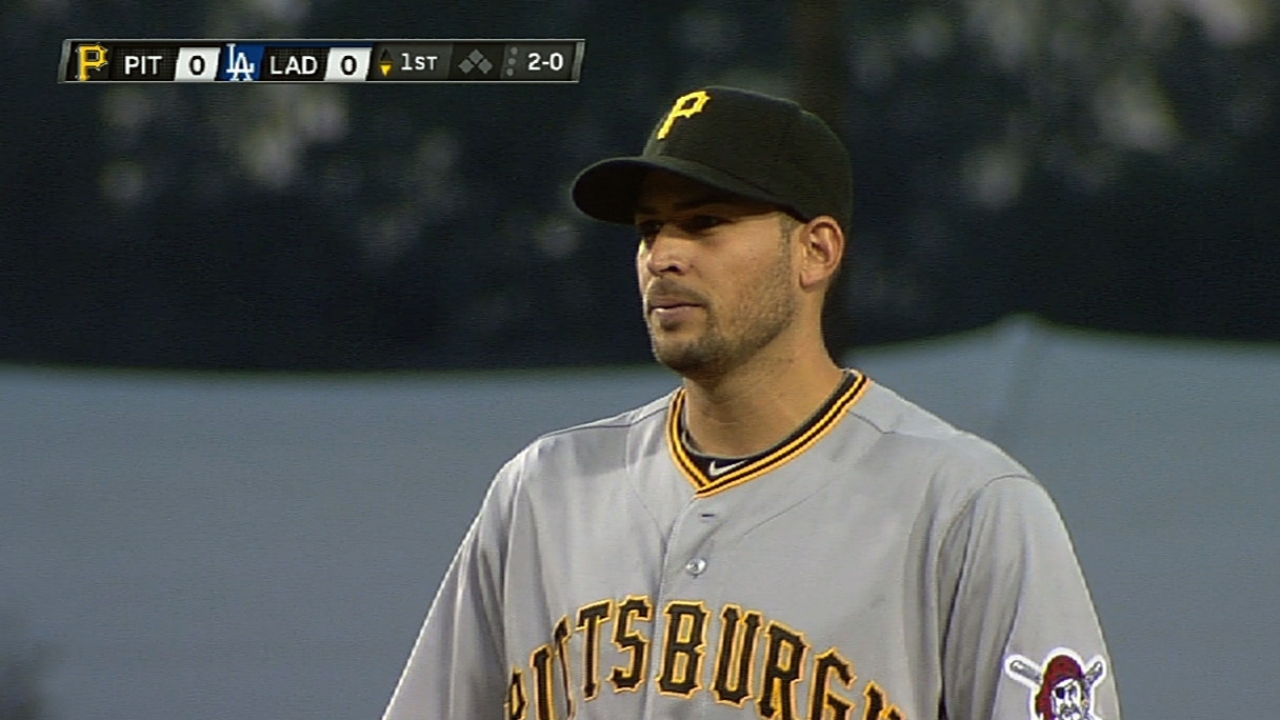 LOS ANGELES -- The Dodgers and veteran left-hander Jonathan Sanchez agreed to terms on a Minor League deal on Wednesday in a move that adds depth to the rotation at Triple-A Albuquerque.
Sanchez was 0-3 with a 11.85 ERA in five games with the Pirates before he was released last week. The Dodgers faced Sanchez on April 4 at Dodger Stadium, when the veteran allowed three runs on six hits in five innings in a loss.
"I'm sure it's got something to do with depth," manager Don Mattingly said before Wednesday's game against the Nationals. "With some of the issues we've had with injuries to a number of pitchers, it's a guy that's been a quality starter in the past. He's had a couple of years where he's struggled."
The Dodgers called up two members of Albuquerque's rotation in April because of injuries at the Major League level.
Stephen Fife replaced Chad Billingsley, who is out for the year following Tommy John surgery, but went on the disabled list after only one start. Rookie Matt Magill filled that spot in the rotation and will remain with the Dodgers because right-hander Josh Beckett was placed on the disabled list Wednesday.
Sanchez, 30, is 39-58 with a 4.70 ERA in his big league career. The only time he enjoyed a winning season was 2010, when he was 13-9 with the Giants and started one game in the World Series. Sanchez has an opt-out clause in the deal if he's not in the Majors on July 1.
Austin Laymance is an associate reporter for MLB.com. This story was not subject to the approval of Major League Baseball or its clubs.