Ellis set for rehab after testing quad on bases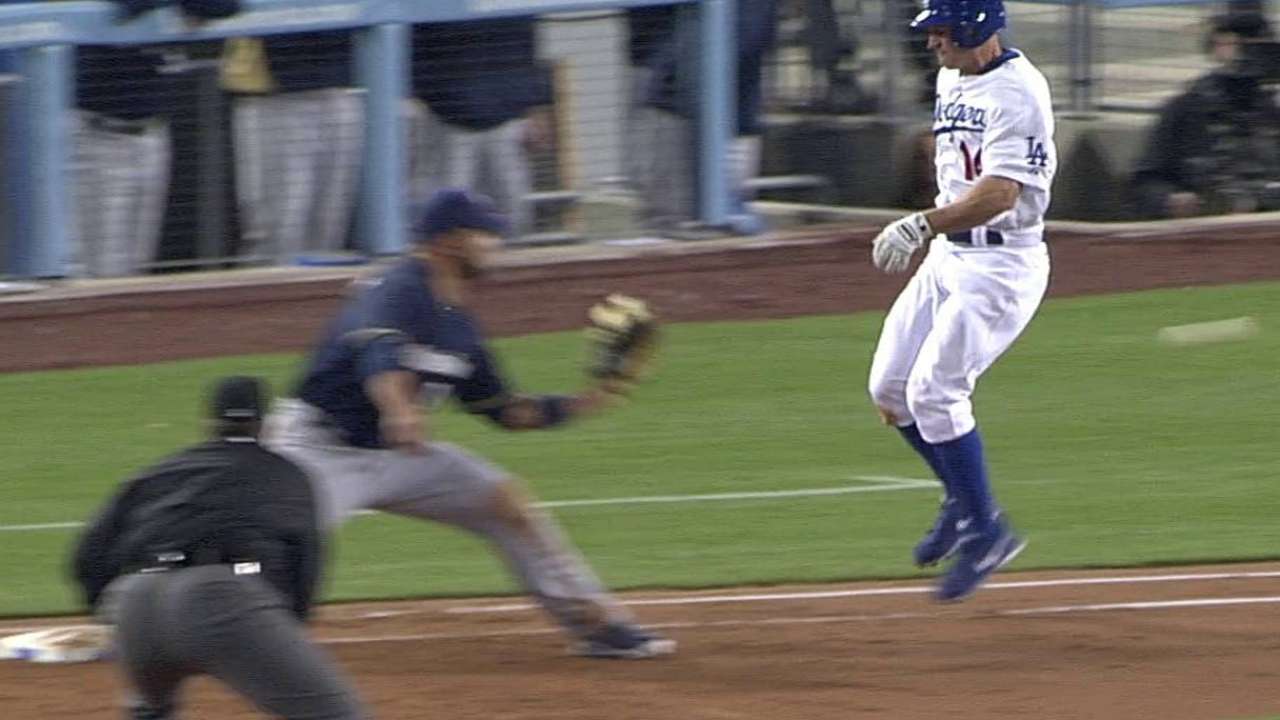 LOS ANGELES -- Dodgers second baseman Mark Ellis said he expects to begin a rehab assignment Friday with Double-A Chattanooga, and utility man Jerry Hairston won't be far behind.
Ellis tested his strained right quad Tuesday afternoon at Dodger Stadium, running the bases for the first time since he suffered the injury April 26 vs. the Brewers.
"That was definitely the last thing we had to do before I was able to play," said Ellis, who has been taking batting practice, fielding ground balls and throwing for more than a week. "I felt pretty good. It went really well."
Ellis thinks he needs to play at least two rehab games before he's ready to be activated, and manager Don Mattingly agreed.
"Just enough to know that he's going to be able to do it and not feel something," Mattingly said before Tuesday's game against the Nationals.
Hairston, on the disabled list with a left groin strain, has been working out in Arizona at the Dodgers' Spring Training facility at Camelback Ranch-Glendale. He's scheduled to play four innings in the outfield and infield during a simulated game Thursday. If all goes well, Hairston could join Ellis in Chattanooga to begin a rehab assignment.
Austin Laymance is an associate reporter for MLB.com. This story was not subject to the approval of Major League Baseball or its clubs.