Kemp moves into No. 2 spot for first time since '10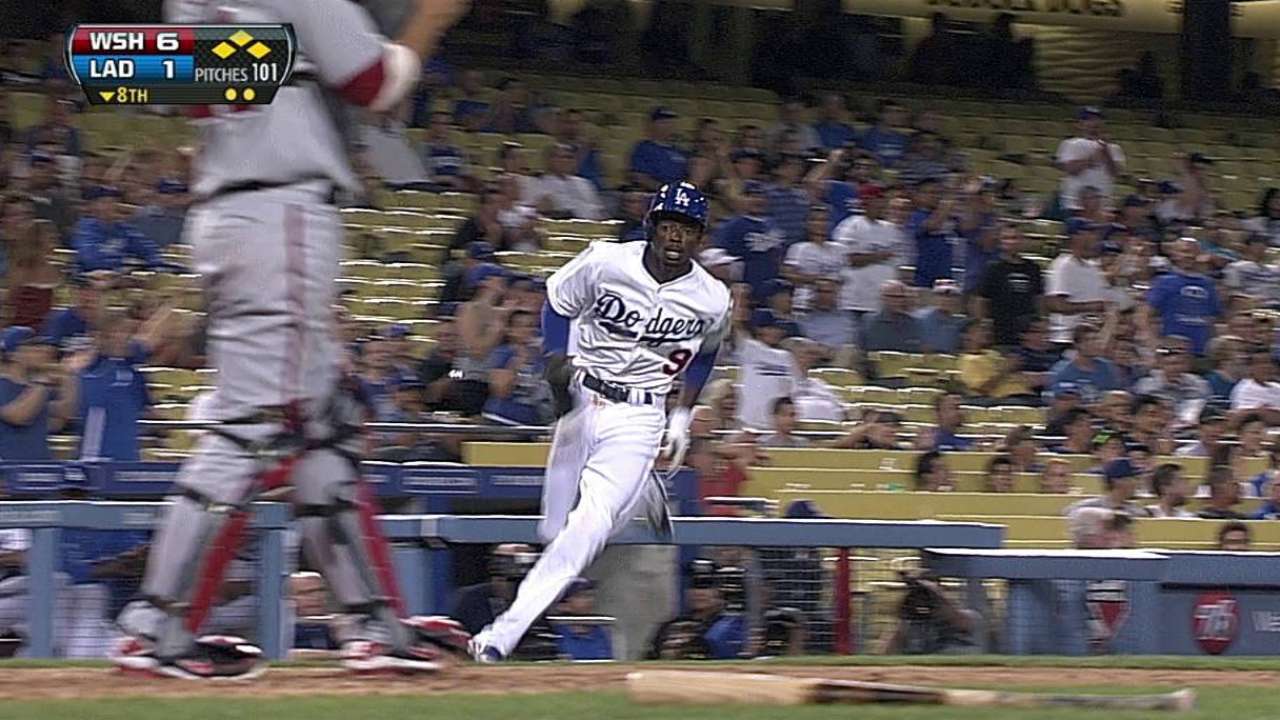 LOS ANGELES -- Dodgers manager Don Mattingly shuffled his lineup for Tuesday's game against the Nationals, with Matt Kemp batting second for the first time since 2010.
Kemp entered Tuesday's game with a 12-game hitting streak. He's batting .320 (16-for-50) during that stretch, with 14 singles and two doubles. Kemp has just one homer and seven doubles in 37 games entering Tuesday.
The Dodgers entered Tuesday's action with 129 runs in 37 games, the second fewest in the National League.
"This is nothing other than trying to just shake our lineup up just a little bit and see if we can put some runs on the board," Mattingly said Tuesday afternoon. "Matt has hit in 12 straight. Even though he hasn't hit for power yet, he's swinging the bat better."
With Kemp in the No. 2 hole behind Carl Crawford, Mattingly believes the center fielder will get better pitches to hit from Nationals starter Dan Haren when Crawford is on base.
"It puts pressure on Haren to throw him strikes if Carl's on base," the manager said. "It's the same thing you're trying to do all the time, match the order."
Austin Laymance is an associate reporter for MLB.com. This story was not subject to the approval of Major League Baseball or its clubs.