Dodgers say Greinke's next start undecided
Righty will pitch Wednesday, either in Minors or against Nationals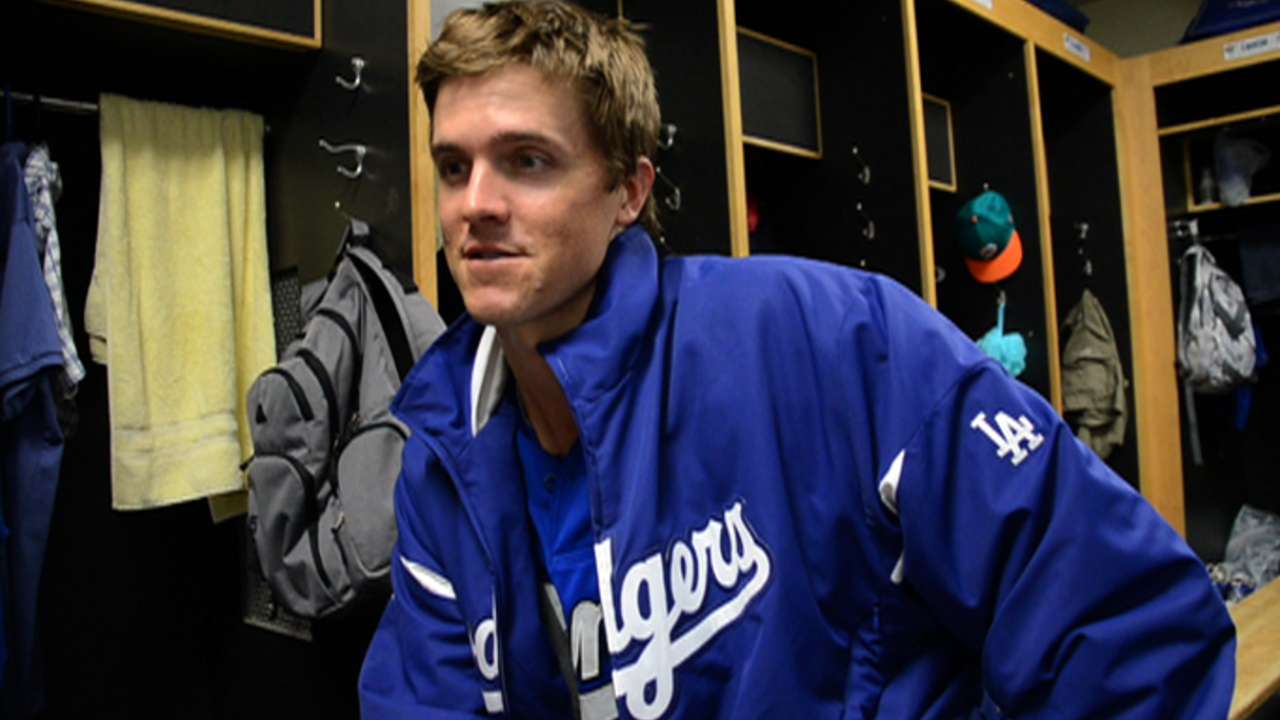 LOS ANGELES -- Zack Greinke wants to pitch for the Dodgers on Wednesday, but the club says it hasn't made a decision because of concerns that the right-hander might reinjure his left collarbone in a collision.
Greinke will be on a mound Wednesday, regardless. But it's yet to be determined if that start will be at Dodger Stadium against the Nationals or in the Minor Leagues.
"I think it's just risk-reward at this point," manager Don Mattingly said before Monday's series opener against the Nationals. "Basically making sure everyone is OK with it."
Greinke broke his left collarbone April 11 in a benches-clearing incident in San Diego. He was pain-free during a Minor League rehab start with Class A Rancho Cucamonga on Friday, a month removed from surgery.
So what are the risks involved if Greinke pitches for the Dodgers on Wednesday?
"It's just the little worries of covering first, running into somebody, hitting and sliding, covering home plate and blocking the plate in some fashion, diving for a bunt," Mattingly said. "A lot of things can happen where he lands on his shoulder."
Greinke's arm strength is not a concern. He was able to resume throwing a few weeks removed from surgery. He's yet to face live pitching, but should been able to bunt and has been taking swings.
The Dodgers have a tough decision to make with Greinke, and the clock is ticking.
"We don't want to wait too long, but we want to make sure that everybody is on the same page," Mattingly said. "We just haven't really gotten all that together."
If the Dodgers decide Greinke is not ready to be activated from the disabled list, rookie Matt Magill would start Wednesday.
Austin Laymance is an associate reporter for MLB.com. This story was not subject to the approval of Major League Baseball or its clubs.