Kemp, Pierre visit Compton Urban Youth Academy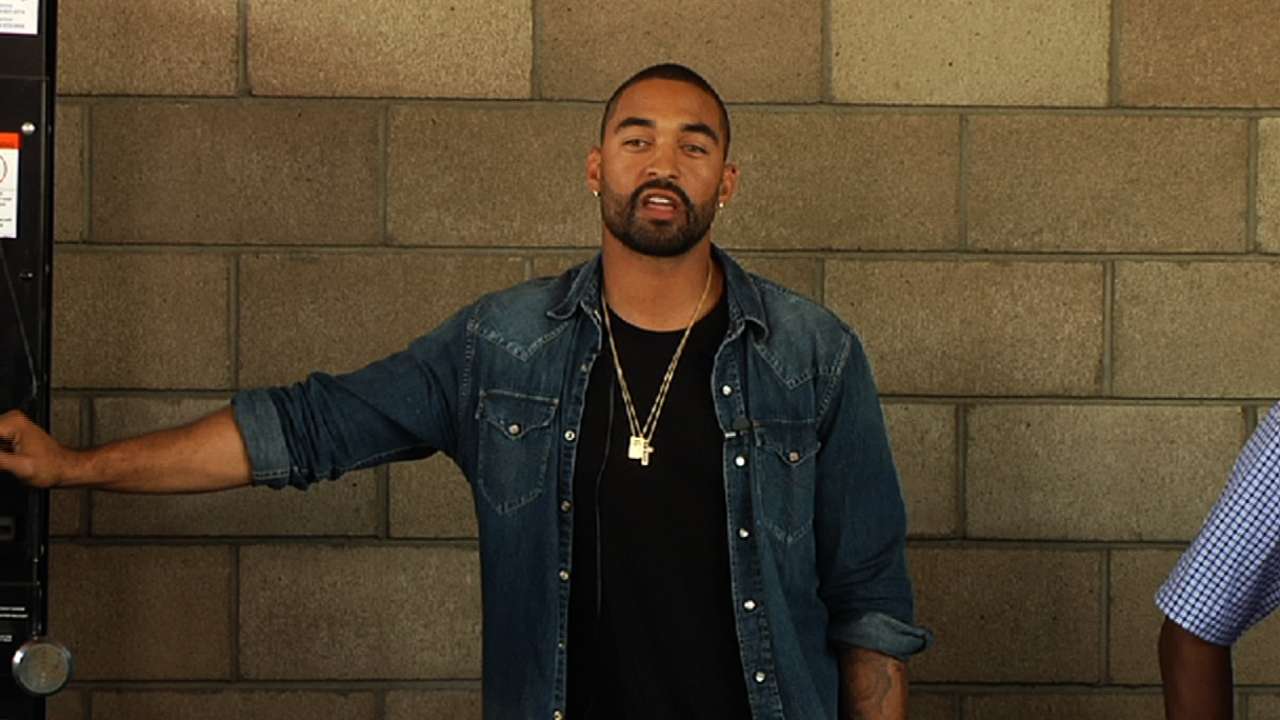 Kemp and Pierre visit UYA
LOS ANGELES -- Dodgers outfielder Matt Kemp and Marlins outfielder Juan Pierre took time before their clubs played at Dodger Stadium on Saturday to visit a group of young baseball and softball players, sharing knowledge of the game and answering questions about life outside of baseball.
Speaking to a group of about 75 teenagers at the Major League Baseball Urban Youth Academy in Compton, Calif., Kemp and Pierre answered questions about baserunning, hitting, fielding and being team players. They also offered career and life-skills advice.
"There's more to life than baseball, just remember that," Kemp told the group of adoring youngsters. "Baseball is important, it can take you places, it can do a lot of things for you. But there's more to life than baseball, like getting good grades or going to college. Listen to your parents. Listen to your teachers. Make good grades. Not everybody becomes a Major League Baseball player, but you guys can be successful. It depends on how hard you work. If you want to be successful, you have to work hard and your dreams will come true."
Pierre spent three seasons with the Dodgers from 2007-10, during which he visited the Urban Youth Academy regularly. The veteran was more than happy to return on Saturday.
"It's an honor for us to be here because we were right there where these kids are -- dreaming about the big leagues," Pierre said.
The visit was arranged through Hall of Famer Frank Robinson, who serves as MLB's executive vice president of baseball development.
The MLB Urban Youth Academy in Compton is part of Major League Baseball's Urban Youth Initiative. Encompassing more than 20 acres on the campus of El Camino College, Compton Center, the Academy is a state-of-the-art facility featuring four fields, a 12,000-square-foot clubhouse consisting of a weight room, locker room, and other training facilities, as well as batting cages and pitching mounds. The Academy operates on a year-round basis, offering free baseball and softball instruction, as well as clinics to youth throughout Southern California.
Austin Laymance is an associate reporter for MLB.com. This story was not subject to the approval of Major League Baseball or its clubs.