Adrian returns to Dodgers' lineup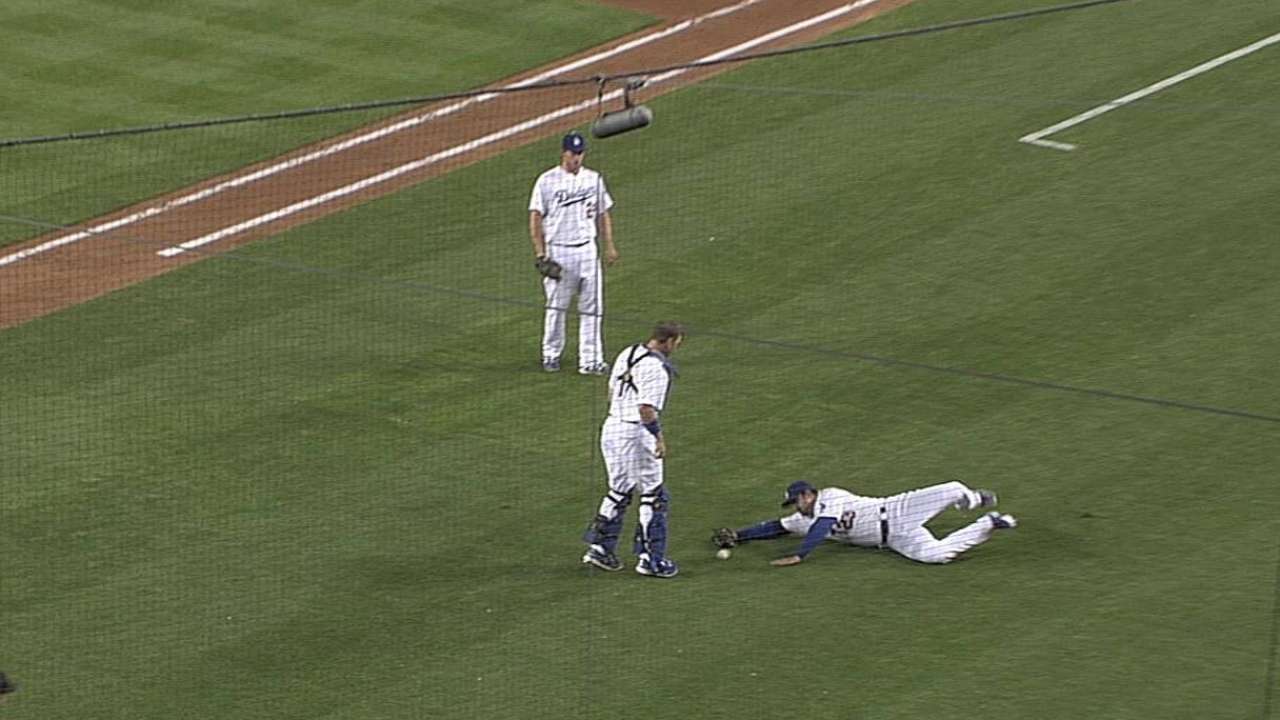 LOS ANGELES -- Dodgers first baseman Adrian Gonzalez, who exited Wednesday's game after four innings with a mild neck strain, was back in the lineup on Friday.
"We feel like he came out of it pretty good," manager Don Mattingly said before the series opener against the Marlins. "He felt good yesterday when he came in. He didn't go backwards or anything."
Gonzalez did not take batting practice on the field at Dodger Stadium or field ground balls Friday afternoon. Instead, he took swings in the indoor batting cage. Gonzalez used the same routine on Monday and was able to play the entire game.
"He's basically going to try to save his bullets as much as possible," Mattingly said.
Gonzalez suffered a mild strain in his left trapezius muscle at the base of his neck on May 1 when he collided with first-base umpire Tony Randazzo as he turned to chase a double down the line by Rockies slugger Carlos Gonzalez.
Gonzalez aggravated the injury Wednesday in the top of the fourth inning when he attempted to catch a foul popup by D-backs catcher Wil Nieves and dove awkwardly.
Mattingly said Friday he was confident Gonzalez could avoid a stint on the disabled list. The injury does not affect the slugger at the plate, but limits his movement in the field and when he runs.
"I think once they got the MRI and he didn't have any damage, it was just basically a strain and he was able to play with it," Mattingly said. "Obviously, we've seen him swing the bat pretty well. So it's not like something that's keeping him from doing a lot of things. We feel like he's going to get better and better."
Ken Gurnick is a reporter and Austin Laymance is an associate reporter for MLB.com. This story was not subject to the approval of Major League Baseball or its clubs.