Second baseman Ellis latest Dodger to land on DL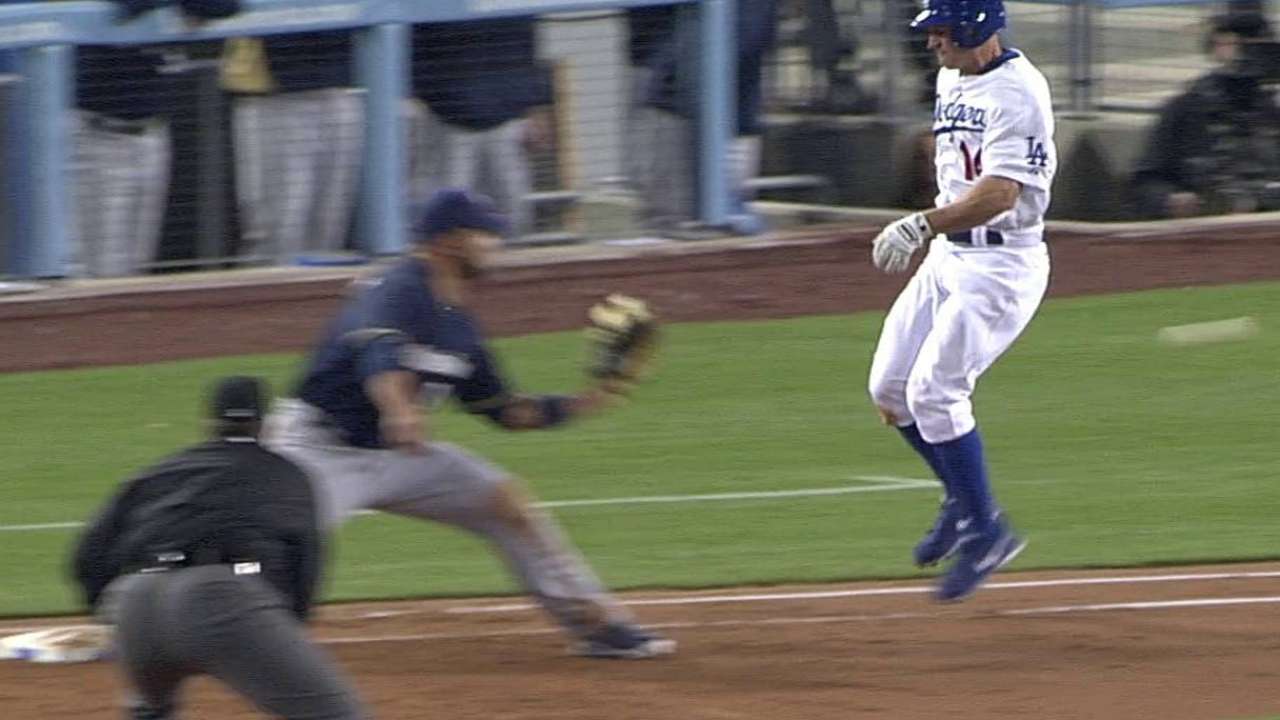 LOS ANGELES -- Second baseman Mark Ellis became the latest player to land on the disabled list for the Dodgers on Monday afternoon.
The club placed Ellis on the 15-day disabled list (retroactive to April 27) due to a strained right groin and activated left-hander Chris Capuano from the DL to start against the D-backs in the opener of a three-game series at Dodger Stadium.
Ellis had not played since he injured his groin running to first base against the Brewers on April 26. The veteran is the ninth Dodgers player to spend time on the DL this season. Ellis originally hoped to avoid a DL stint, but he didn't progress quickly enough before the organization needed a roster spot for Capuano.
"He got a lot better quick and just kind of leveled off," manager Don Mattingly said before Monday's game.
Ellis hit .342 with two home runs and 11 RBIs in 20 games, and he extended his hitting streak to six games before getting hurt.
Nick Punto has gotten the majority of playing time at second base with Ellis sidelined the past week. Skip Schumaker and Justin Sellers are also options for the Dodgers at second. Jerry Hairston can play the position as well, but he is nursing a sore left groin.
Capuano had been on the DL since April 17, the result of a strained left calf that he aggravated in a start against the Padres on April 16. The lefty made on rehab start with Triple-A Albuquerque on Wednesday, allowing two runs on seven hits in 5 1/3 innings.
Austin Laymance is an associate reporter for MLB.com. This story was not subject to the approval of Major League Baseball or its clubs.