Dodgers nearing decision on M. Ellis' injury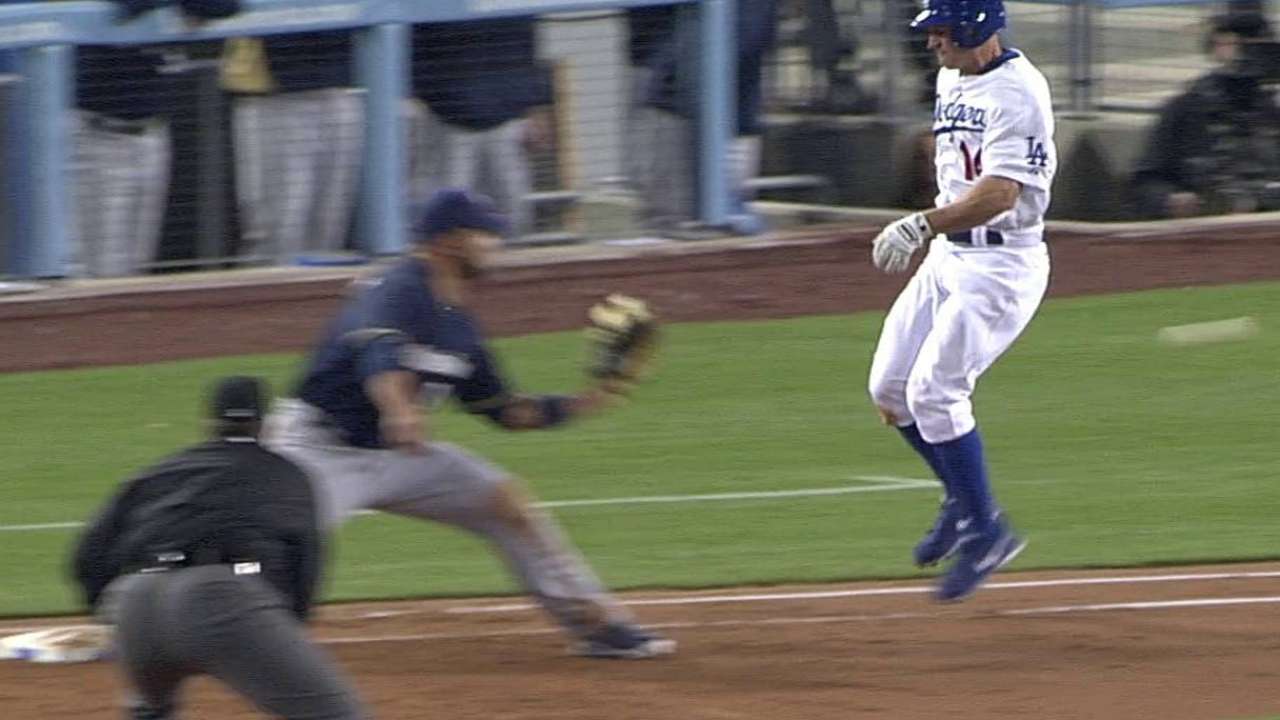 LOS ANGELES -- Dodgers second baseman Mark Ellis missed his eighth consecutive start Sunday and the Dodgers might finally put him on the disabled list Monday when pitcher Chris Capuano will be activated to start against the D-backs.
"No real update," manager Don Mattingly said before Sunday's series opener vs. the Giants regarding Ellis, who strained a right quad muscle last weekend and hasn't played since. "We'll make a decision tomorrow. It doesn't seem like he's jumping around the locker room like he's back."
The Dodgers have been carrying only 11 pitchers since Hanley Ramirez (since put on the disabled list again) was activated April 29 as Clayton Kershaw went on the bereavement list.
Mattingly has insisted he hasn't been shorthanded in position players because of that, even though in the last week he has had various combinations of Ellis, Carl Crawford and Adrian Gonzalez unavailable because of injuries.
Mattingly also said Jerry Hairston was available despite taking a bad step at third base and limping home while scoring Saturday night.
"In our situation, we want to be as careful as we can with Mark banged up," said Mattingly, who didn't have Hairston in the original Sunday lineup or insert him after Gonzalez's late scratch.
Ken Gurnick is a reporter for MLB.com. This story was not subject to the approval of Major League Baseball or its clubs.