Adrian scratched a third time but pinch-hits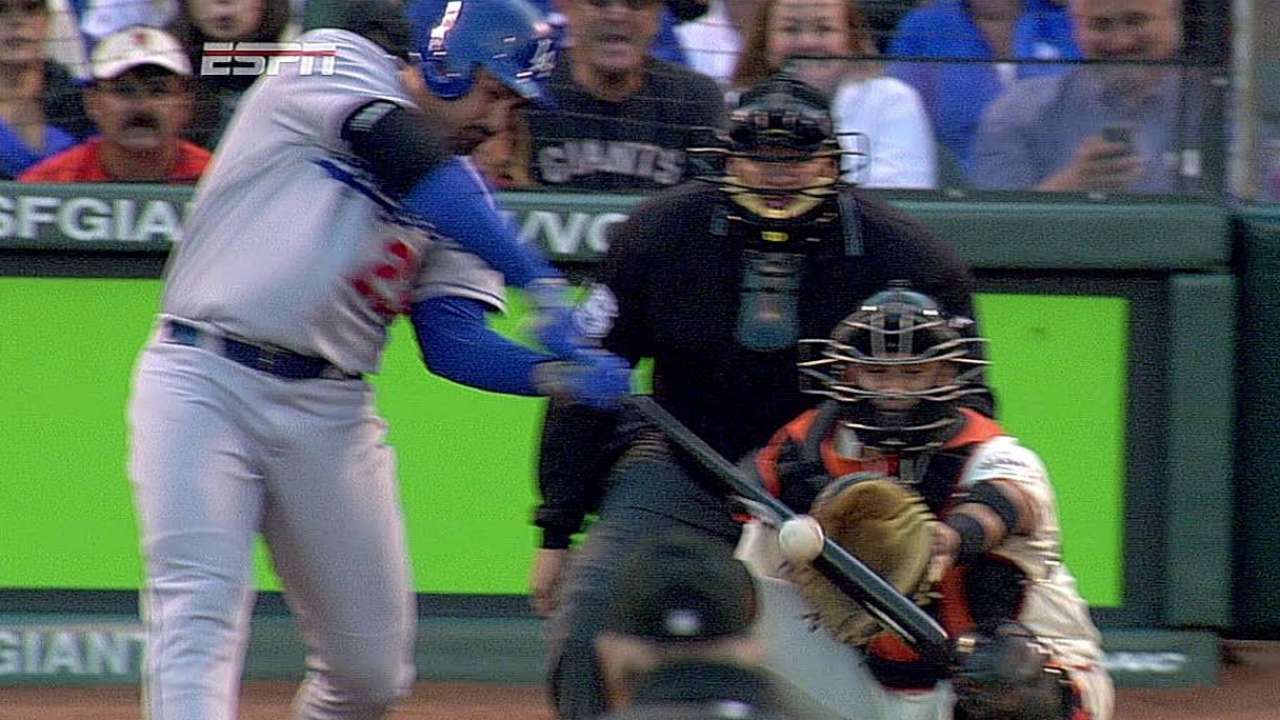 SAN FRANCISCO -- Dodgers first baseman Adrian Gonzalez made it a series sweep Sunday, scratched from the starting lineup for the third consecutive game with the Giants.
This time, Gonzalez took batting practice with the club and actually hit the ball hard, but appeared stiff and uncomfortable. When he was done, he met with manager Don Mattingly and the training staff and the decision was made to take him out of the starting lineup.
Gonzalez pinch-hit in the eighth inning, rapping a two-run single as the Dodgers rallied before falling short in a 4-3 loss. He removed himself for a pinch-runner because of the pain and will have an MRI on Monday.
Juan Uribe, originally in the lineup at third base, started at first base and Luis Cruz started at third.
Gonzalez has been nursing a stiff left trapezius muscle at the base of the neck, which resulted from a collision with first-base umpire Tony Randazzo Wednesday night as Gonzalez turned to chase a double by Carlos Gonzalez.
Ken Gurnick is a reporter for MLB.com. This story was not subject to the approval of Major League Baseball or its clubs.