Neck better, but Adrian again scratched by Dodgers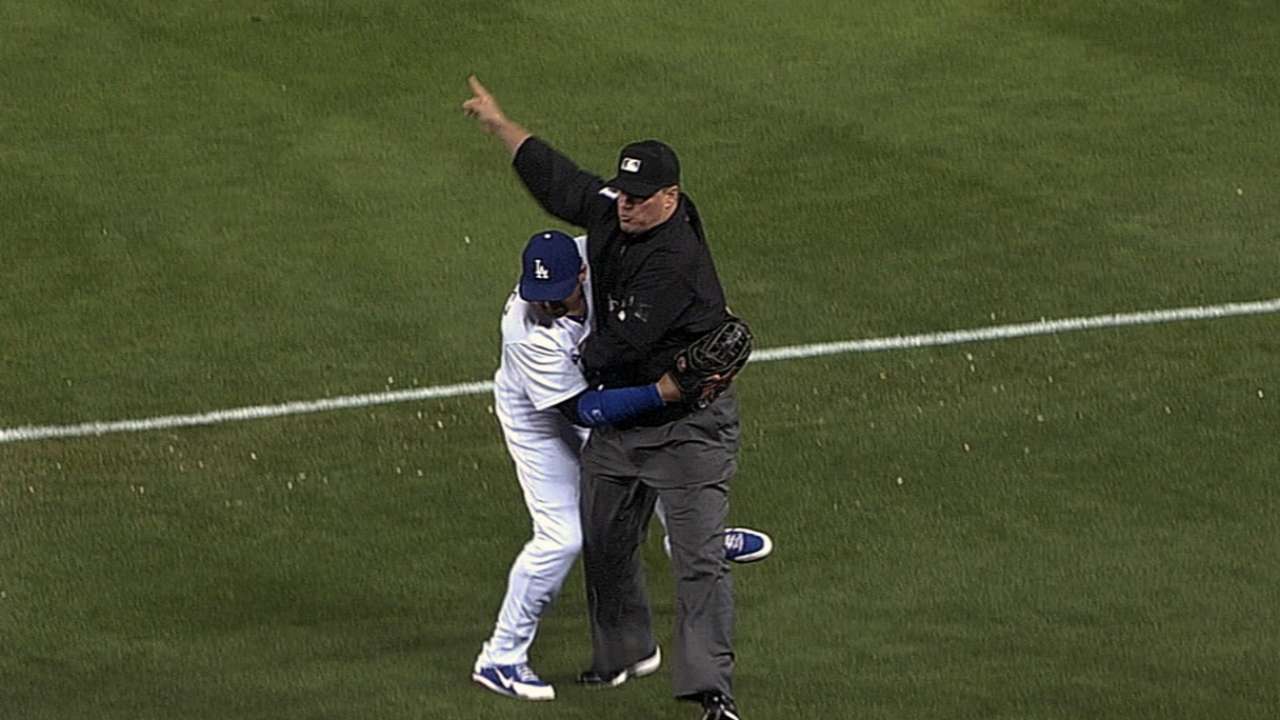 SAN FRANCISCO -- Adrian Gonzalez was a late scratch for the second consecutive Dodgers game Saturday night with a stiff neck and was again replaced by Jerry Hairston.
Gonzalez walked around the clubhouse before batting practice in a cervical brace. He was in the starting lineup for Saturday night's Dodgers-Giants game, took the field for batting practice and was by the batting cage, but never hit.
"I told him I'd rather have him miss a couple games than do something that puts him in the other direction," manager Don Mattingly said before batting practice started. "He's feeling good enough, but he's not over the hump."
Gonzalez was injured when he collided with first-base umpire Tony Randazzo on Wednesday night turning to chase Carlos Gonzalez's double down the right-field line in the eighth inning, although he stayed in the game.
Mattingly also said recent developments had not changed the decision making on Mark Ellis, who hasn't played since straining a right quad muscle a week ago. Mattingly said Ellis will be able to play at 100 percent by Monday or will go on the disabled list.
And in one more medical report, Hairston needed stitches to close a cut on his right eyebrow he said he received in a hotel mishap Friday night after the game, but he provided no further details.
Ken Gurnick is a reporter for MLB.com. This story was not subject to the approval of Major League Baseball or its clubs.