Magill to replace Lilly in revised rotation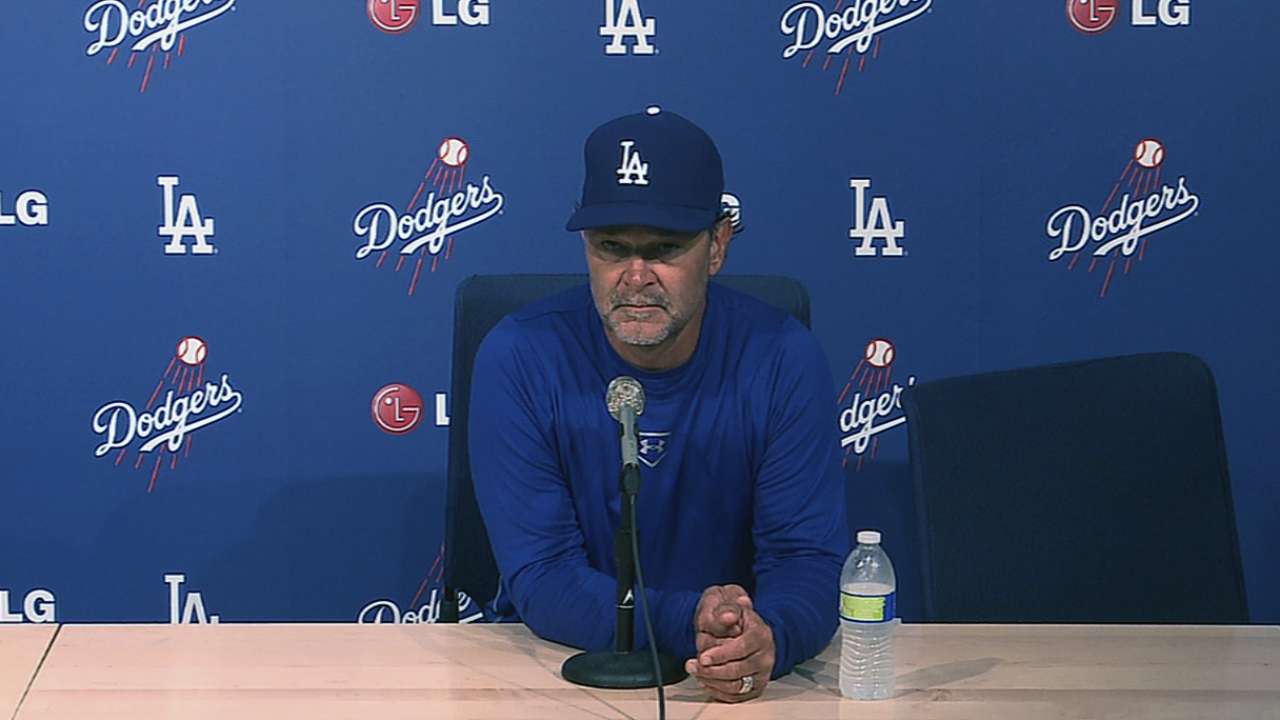 SAN FRANCISCO -- Rookie Matt Magill will get Ted Lilly's start Saturday for the Dodgers against the Giants after Lilly's placement on the 15-day disabled list with a strained rib-cage muscle.
It will be the second start for Magill, who said he wasn't allowed to talk about it Friday. Magill made an emergency start and his Major League debut on April 27, filling in for the injured Stephen Fife. He allowed two runs on four hits in 6 2/3 innings with seven strikeouts.
Hyun-Jin Ryu will follow Magill in Sunday's series finale against the Giants.
When the Dodgers return home for Monday night's opener against the D-backs, Chris Capuano will start, with Josh Beckett pitching Tuesday night. Both Capuano and Beckett started Wednesday night, Capuano in a rehab start for Triple-A Albuquerque, Beckett for the Dodgers in a loss to the Rockies.
The Dodgers will need to make a roster move to activate Capuano off the disabled list. Among the options are to put Mark Ellis on the DL or option Justin Sellers.
Capuano threw a bullpen session before Friday night's game and Beckett has one scheduled for Saturday.
Ken Gurnick is a reporter for MLB.com. This story was not subject to the approval of Major League Baseball or its clubs.