Lilly goes on DL after trying to pitch through injury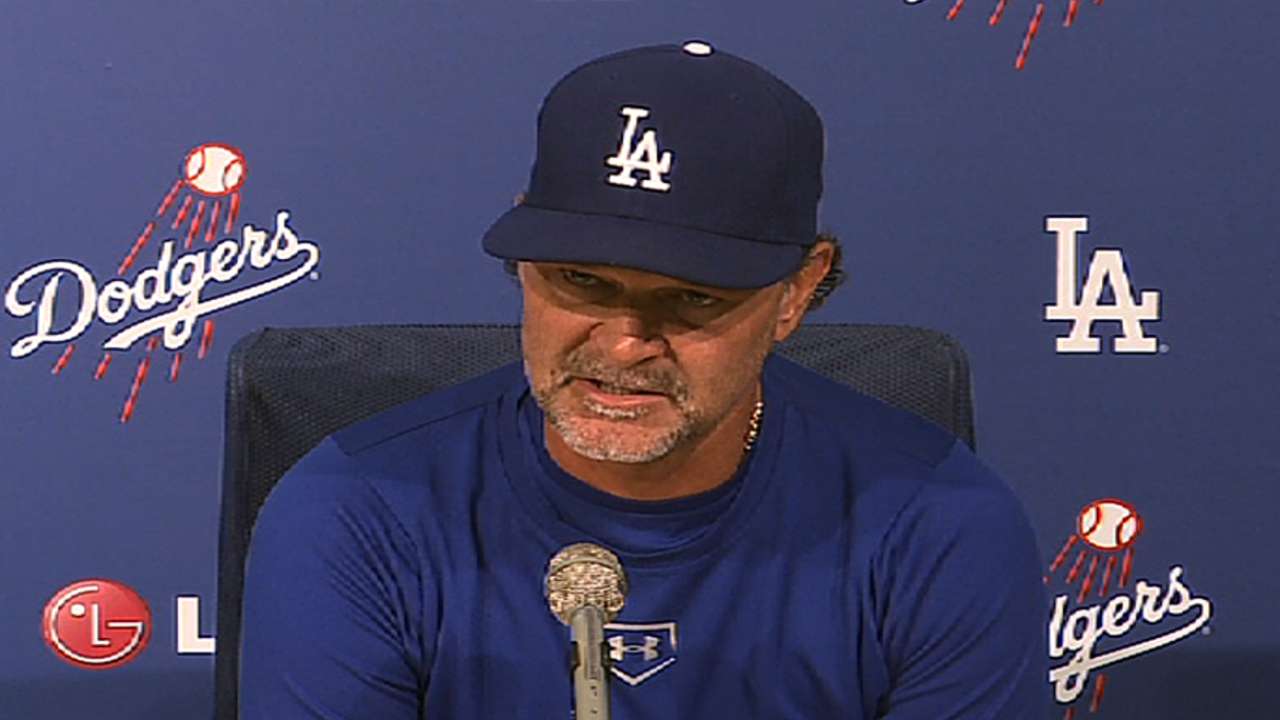 SAN FRANCISCO -- Ted Lilly, put on the Dodgers' disabled list Friday with a strained rib-cage muscle, defended his decision to pitch hurt Monday night without warning manager Don Mattingly, who criticized the move earlier this week.
"As I told Donnie, there have been a number of different things since I've been here when I haven't said anything and it never was an issue," said Lilly. "I'm sure he knows having played as long as he did, a number of times he didn't give a manager a heads-up and you get through it and it sometimes goes away. But sometimes you get surprised."
Lilly was placed on the 15-day disabled list retroactive to April 30 with a strain of the rib cage on the right side of his back.
Mattingly said he was surprised when Lilly left Monday night's start after three innings. It was Lilly's first start of the season, having previously debated with the Dodgers how many rehab starts he needed to be ready to pitch deep into a game coming off shoulder surgery.
"I get it, but I told him the same thing I told you guys: You don't want a big surprise with a guy coming out early," Mattingly said. "I wouldn't try to keep him from pitching. It's just the fact so we can make plans and have somebody ready. Now it's like, how do I get seven innings out of the bullpen?"
Lilly said it was too early to tell how long he would be sidelined. He received a cortisone injection Tuesday.
"I have to get it to where it's not an issue," he said of his recovery. "The last thing we need is to try and go out and have it pop up in the second inning again and put the club in a spot like that," said Lilly. "It's one of those deals where you can try to fight through it, but if you can't, you have to ask yourself if you're hurting the team."
Ken Gurnick is a reporter for MLB.com. This story was not subject to the approval of Major League Baseball or its clubs.