After strong debut, Magill could start for Lilly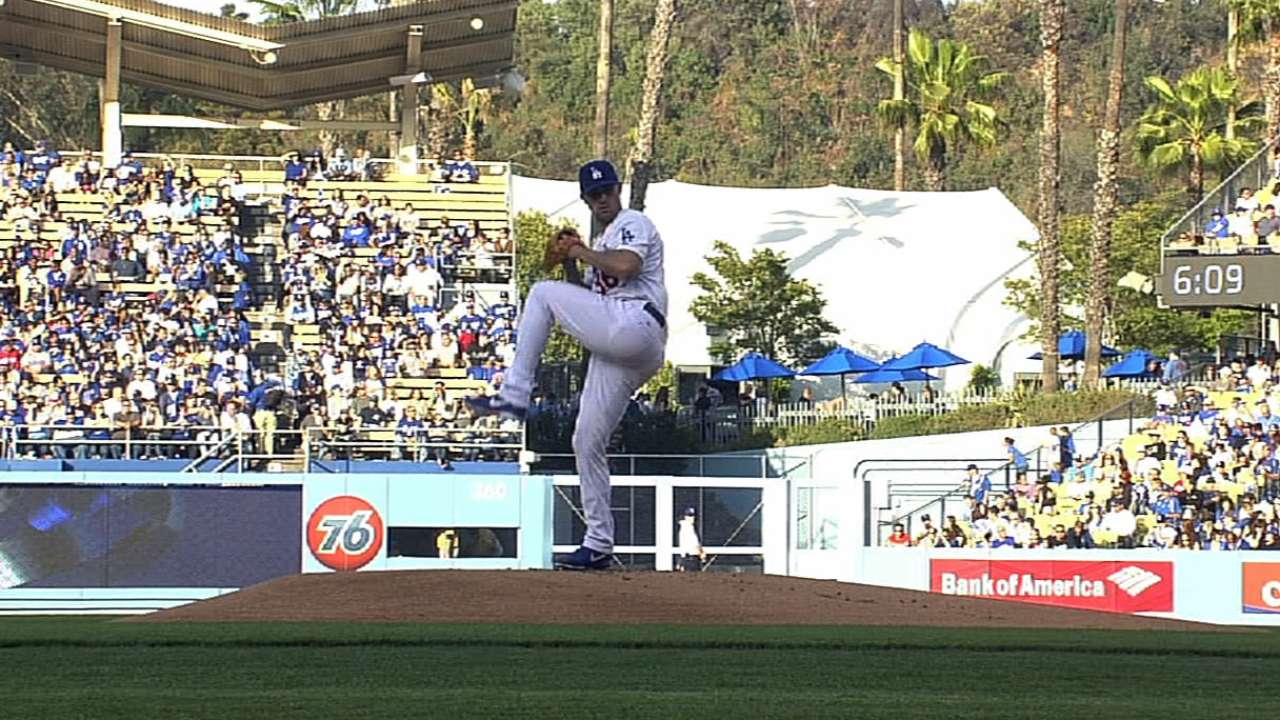 LOS ANGELES -- After an impressive Major League debut, Dodgers right-hander Matt Magill could take the mound again Saturday if Ted Lilly is unable to make his scheduled start against the Giants.
Lilly had an injection in his right rib cage Tuesday after he experienced discomfort in his start against the Rockies on Monday. The left-hander lasted just three innings and allowed five runs on eight hits.
Dodgers manager Don Mattingly said Wednesday that Lilly's status for Saturday was "still kind of up in the air."
"If it's not him it would be Magill," Mattingly said.
Lilly would most likely have to throw a bullpen session before Saturday to prove he could make his scheduled start in San Francisco. But that seems unlikely given the fact Lilly is under orders to not throw off a mound "for a couple of days," Mattingly said.
Magill, the organization's No. 7 prospect, was recalled from Triple-A Albuquerque last Saturday to start in place of Stephen Fife, who was placed on the disabled list with right elbow bursitis.
Magill struck out seven in 6 2/3 innings against the Brewers, allowing two runs on four hits. The right-hander walked off the field to a standing ovation at Dodger Stadium. But he settled for a no-decision after the bullpen could not hold a 3-2 lead.
Magill, 23, impressed the Dodgers in that outing, enough for management to keep him on the active roster. Now, he is likely to get another start.
"He's a guy that just seems to be under control," Mattingly said. "He's a guy that you can just see his precision really in his work. He's been a guy that has to locate. He's kind of constantly getting better. A couple years ago, we didn't hear very much about Matt Magill. He just started to get on the radar. He just keeps working and getting better."
Austin Laymance is an associate reporter for MLB.com.
This story was not subject to the approval of Major League Baseball or its clubs.