Singer Psy meets Ryu, takes over Dodger Stadium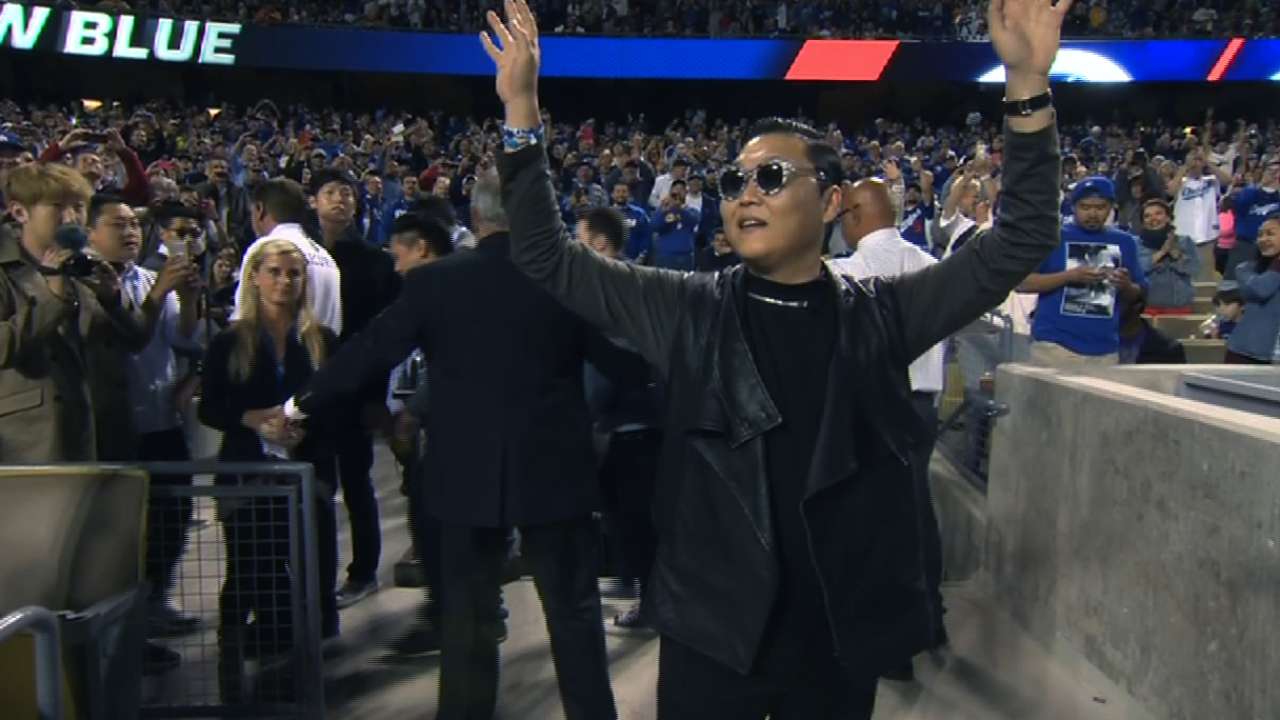 Psy is an international phenomenom, and if you remember, the Korean pop star had one of his more memorable "Gangnam Style" performances at Dodger Stadium last year.
So on Tuesday, the singer returned to meet and receive a replica jersey from starting pitcher (and fellow countryman) Hyun-Jin Ryu.
Matt Monagan is a contributor to MLB.com. This story was not subject to the approval of Major League Baseball or its clubs.