Day after arrest, Puig homers, hits walk-off single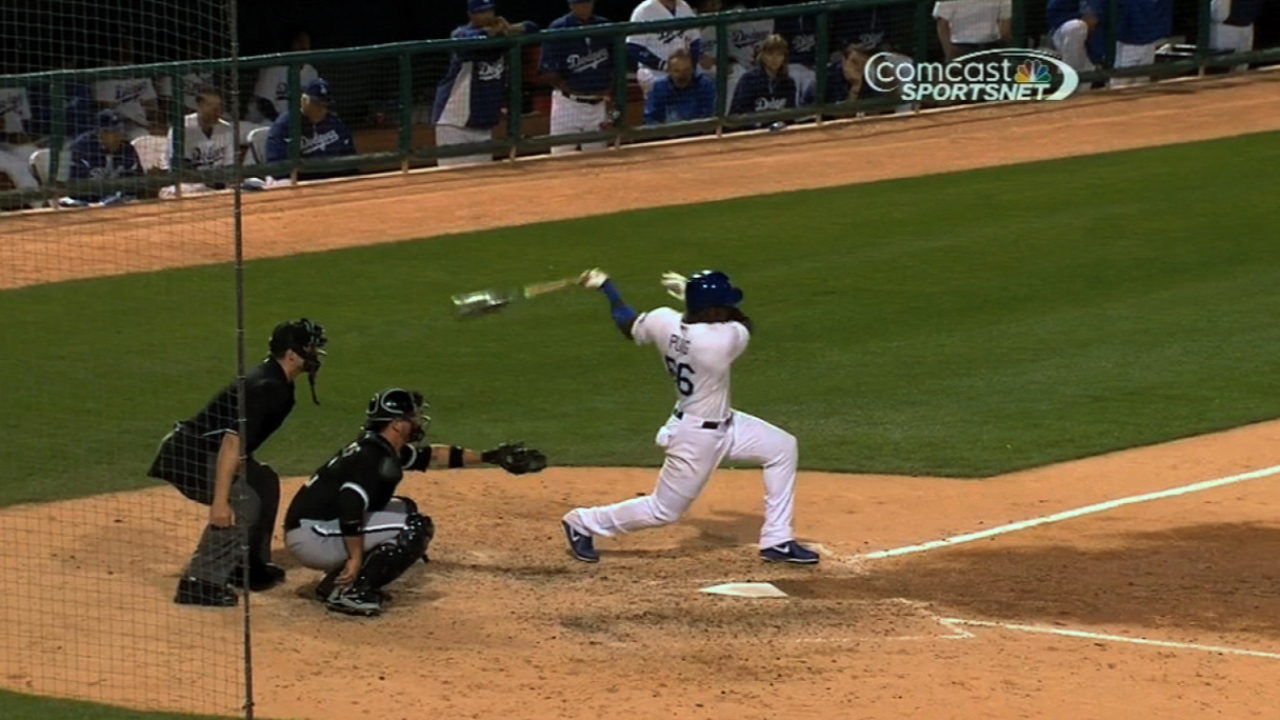 LOS ANGELES -- One day after his arrest, Dodgers prospect Yasiel Puig led Double-A Chattanooga to victory in extra innings.
Puig hit a walk-off single in the 11th inning to lead Chattanooga past Jackson, 3-2. The organization's top prospect added a solo home run and is hitting .333 with four homers and 11 RBIs in 14 games with the Lookouts.
Puig was activated from the disabled list before the game after missing 10 days with a sprained left thumb. The outfielder had not played since April 18.
Puig was arrested by police in Chattanooga on Sunday morning and charged with speeding, reckless driving and driving without proof of insurance. He spent a short time in the Hamilton County jail before he was released. Puig has a hearing in Hamilton County court scheduled for May 14.
Dodgers general manager Ned Colletti said Sunday the organization would handle Puig's discipline internally.
Puig signed a seven-year, $42 million contract with the Dodgers last June. He hit .517 with three homers and 11 RBIs in 27 games during Spring Training, but the Dodgers assigned him to Chattanooga because management believed he needed seasoning in the subtle parts of the game and wanted him to play every day.
Austin Laymance is an associate reporter for MLB.com. This story was not subject to the approval of Major League Baseball or its clubs.