M. Ellis rests before Dodgers make DL call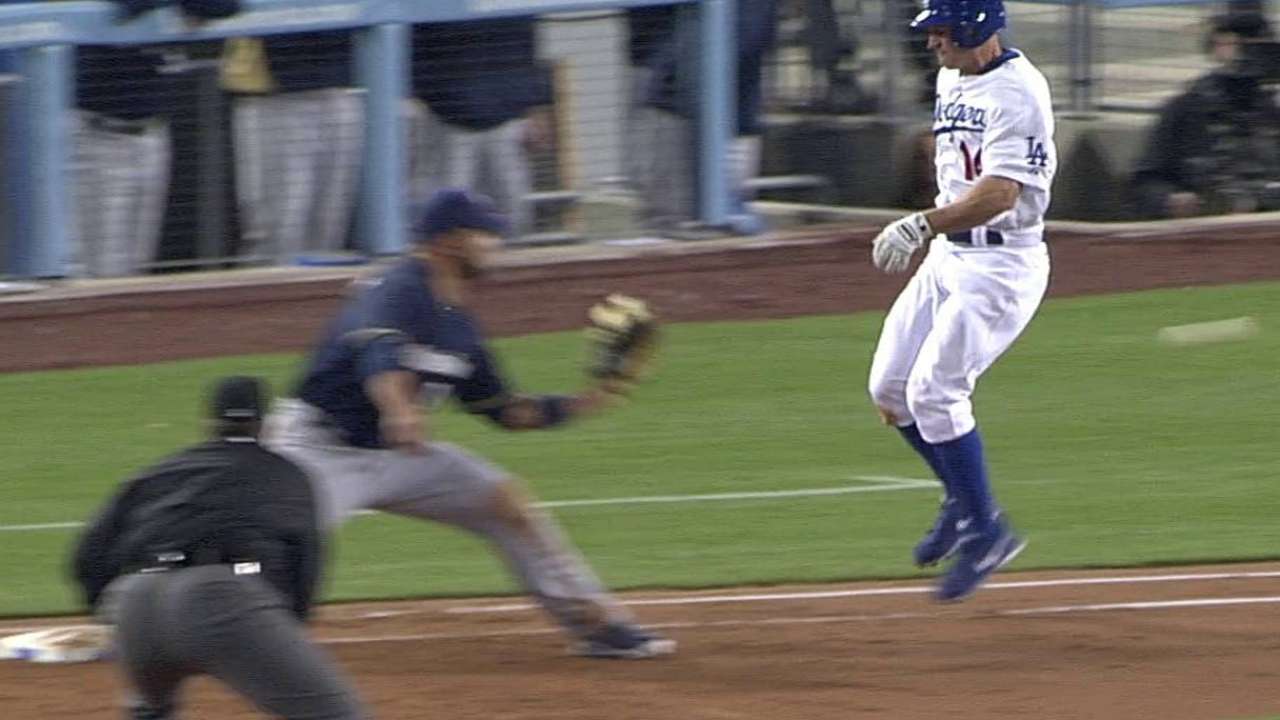 LOS ANGELES -- The Dodgers are hoping Mark Ellis can avoid a trip to the disabled list after the second baseman strained his right quad on Friday against the Brewers.
Ellis was out of the lineup on Saturday, and the Dodgers are holding their breath to see if the veteran can return in a few days. Ellis strained his quad while running to first base on a ground ball in the fifth inning Friday and was removed from the game. He received treatment on Saturday, but is unlikely to play.
"We'll be able to make a better decision [Sunday]," manager Don Mattingly said before Saturday's game against Milwaukee. "We're obviously going to bite the bullet for a day or two here and see where we're at, which to me is good news. Any time you see somebody pull up like that, it's usually not good news. But today it seemed better."
Skip Schumaker started in place of Ellis at second. Catcher A.J. Ellis replaced the second baseman in the No. 2 hole in the lineup.
Mattingly said he chose A.J. Ellis to hit second instead of Schumaker to break up the left-handed bats in the lineup. The catcher hit second in five games last season.
"You can kind of put him anywhere," Mattingly said. "He sees a lot of pitches."
Mark Ellis is hitting .342 with two homers and 11 RBIs in 20 games. He is second in the National League with a .542 average (6-for-11) with runners in scoring position.
Austin Laymance is an associate reporter for MLB.com. This story was not subject to the approval of Major League Baseball or its clubs.