Capuano to throw simulated game on Sunday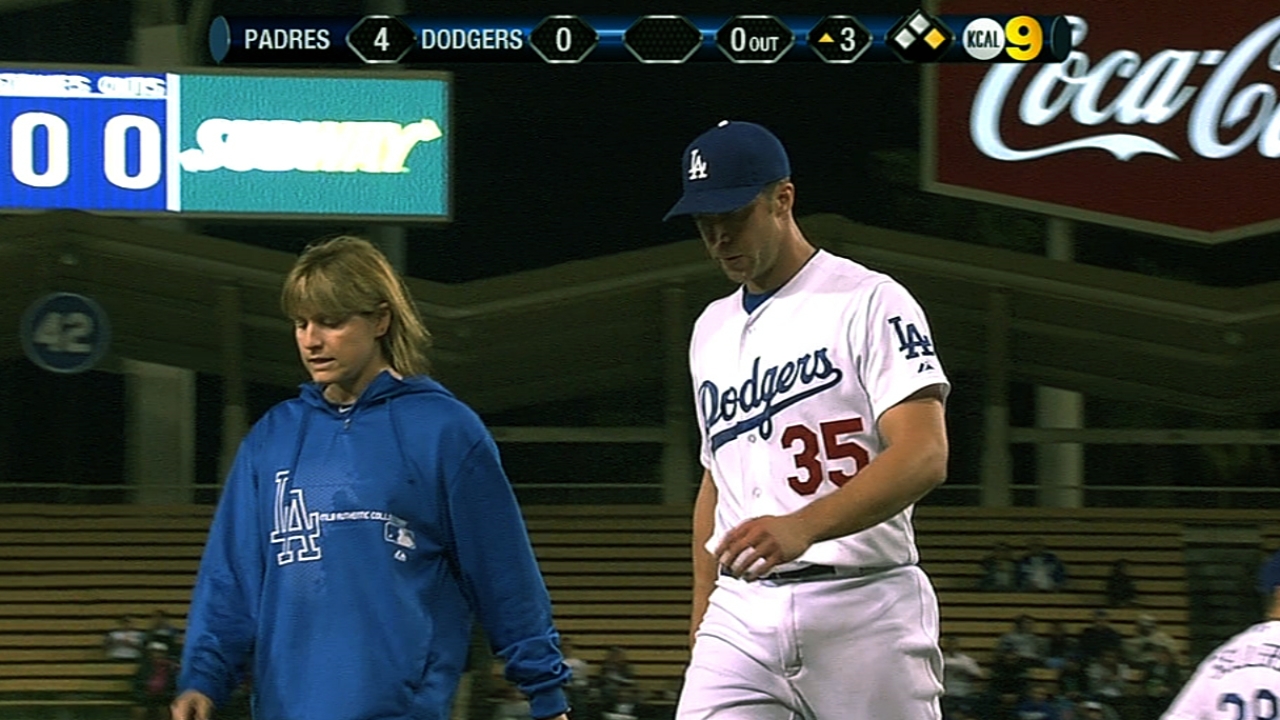 LOS ANGELES -- Chris Capuano is scheduled to throw a simulated game on Sunday, the next step in the left-hander's progression from a left calf strain.
Capuano also threw a 55-pitch bullpen session on Thursday, and his leg injury has not prevented him from throwing regularly. He pulled his calf in the second inning of a start on April 16 against the Padres, and went on the 15-day disabled list the following day.
Capuano is eligible to return from the DL on Thursday, but is unlikely to be activated then. Dodgers manager Don Mattingly said Capuano would make a Minor League rehab start next week before he is activated, barring any setbacks.
Mattingly said the club has an idea of when to slot Capuano back in the rotation, possibly May 8 against Arizona, but wants to wait to see how Capuano responds before setting a firm date.
"Let's just get a little farther down the road, make sure everything goes good," the manager said before Friday's game against the Brewers.
Capuano played catch in the outfield at Dodger Stadium on Friday afternoon, and has also started a running program.
Austin Laymance is an associate reporter for MLB.com. This story was not subject to the approval of Major League Baseball or its clubs.