Hanley to start rehab assignment on Saturday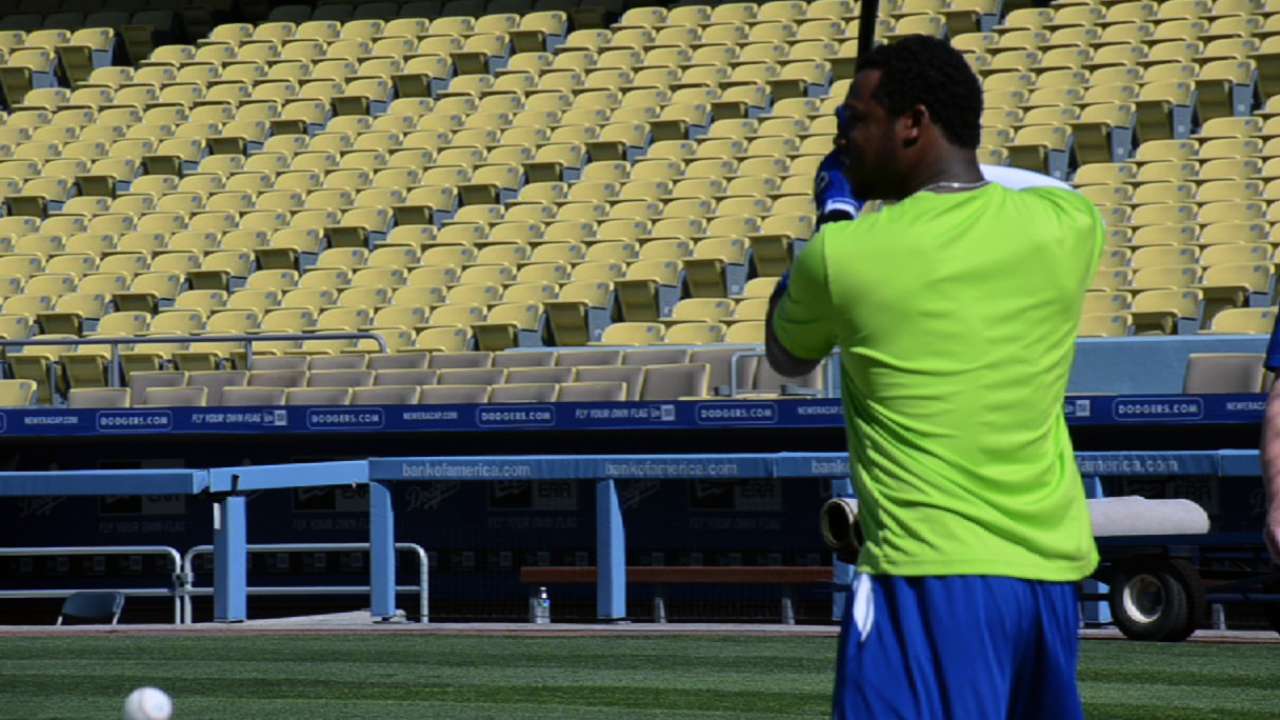 LOS ANGELES -- Hanley Ramirez is nearing a return to the Dodgers, as the shortstop is scheduled to begin a Minor League rehab assignment on Saturday with Class A Rancho Cucamonga.
Ramirez wants to return to the Dodgers by Tuesday, because that's his Bobblehead Night at Dodger Stadium. But manager Don Mattingly would not give a firm date for the shortstop to be activated from the disabled list.
"Monday would be really optimistic," Mattingly said before Friday's game against the Brewers. "He hasn't played in a while."
Ramirez has yet to play this season following surgery on a torn right thumb ligament on March 22. He's been taking batting practice for over a week, and has been throwing for even longer. Ramirez will play with a new, smaller splint on Saturday to prevent him from re-injuring the ligament. He will continue to wear the splint when he returns to the Dodgers.
Mattingly said he's not concerned about Ramirez's offense. Instead, the manger wants to be sure Ramirez is comfortable throwing with the splint before the Dodgers activate him.
"He's worked really hard on his defense and I don't really want him to come back just to be back," Mattingly said. "I want him to be ready to play, and be able to play at a level that is natural, not where he has to think about throwing and how he's going to grip the ball and things like that. As soon as he's ready for that, we're ready for him."
Mattingly said Ramirez had a rough time throwing last weekend in Baltimore, but had improved by the end of a six-game road trip that ended on Thursday in New York.
"It was a huge improvement," Mattingly said. "So we're seeing strides. It's just a matter of getting where it's totally natural for him. As long as he can throw naturally, I'm willing to play him."
Austin Laymance is an associate reporter for MLB.com. This story was not subject to the approval of Major League Baseball or its clubs.