Hanley to Class A for rehab, but unsure when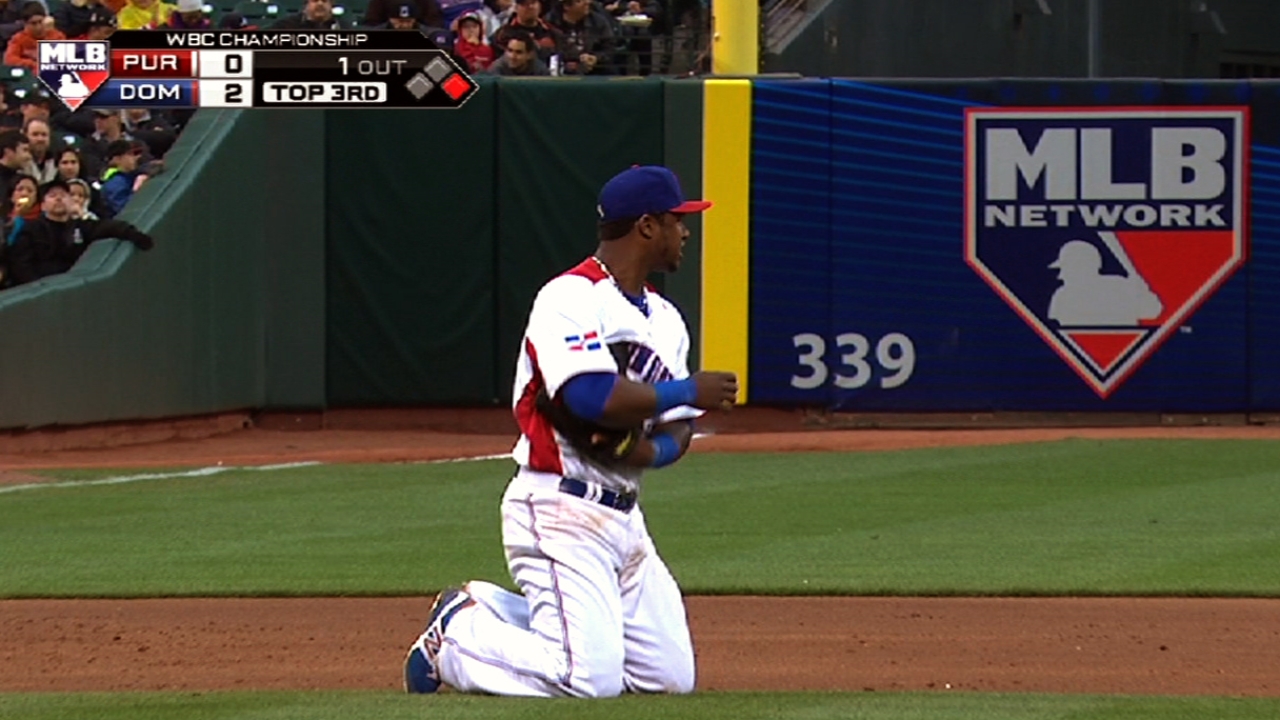 NEW YORK -- Dodgers shortstop Hanley Ramirez tweeted Thursday morning where he expects to serve an injury rehab assignment, but not when.
"Rancho coming soon!!!" tweeted Ramirez, an indication that he'll be headed to Class A Rancho Cucamonga.
But after the Dodgers' win against the Mets, Ramirez showed a surgically repaired thumb that is still healing and sensitive. He said he didn't know when he would be ready to play in a game, but it didn't sound like it would be as early as Friday.
Dodgers manager Don Mattingly said he didn't know of a firm date to start the rehab either.
That said, Ramirez's recovery from surgery for a torn right thumb ligament has gone well. Mattingly said Ramirez was still having some discomfort with the splint that is taped to the thumb, but he's not prevented from doing any baseball activity and has been hitting for 10 days.
Ramirez had said he hoped to be back in action for the Dodgers by Tuesday, because that's his Bobblehead Night at Dodger Stadium.
Ken Gurnick is a reporter for MLB.com. This story was not subject to the approval of Major League Baseball or its clubs.