Hanley could begin rehab assignment within days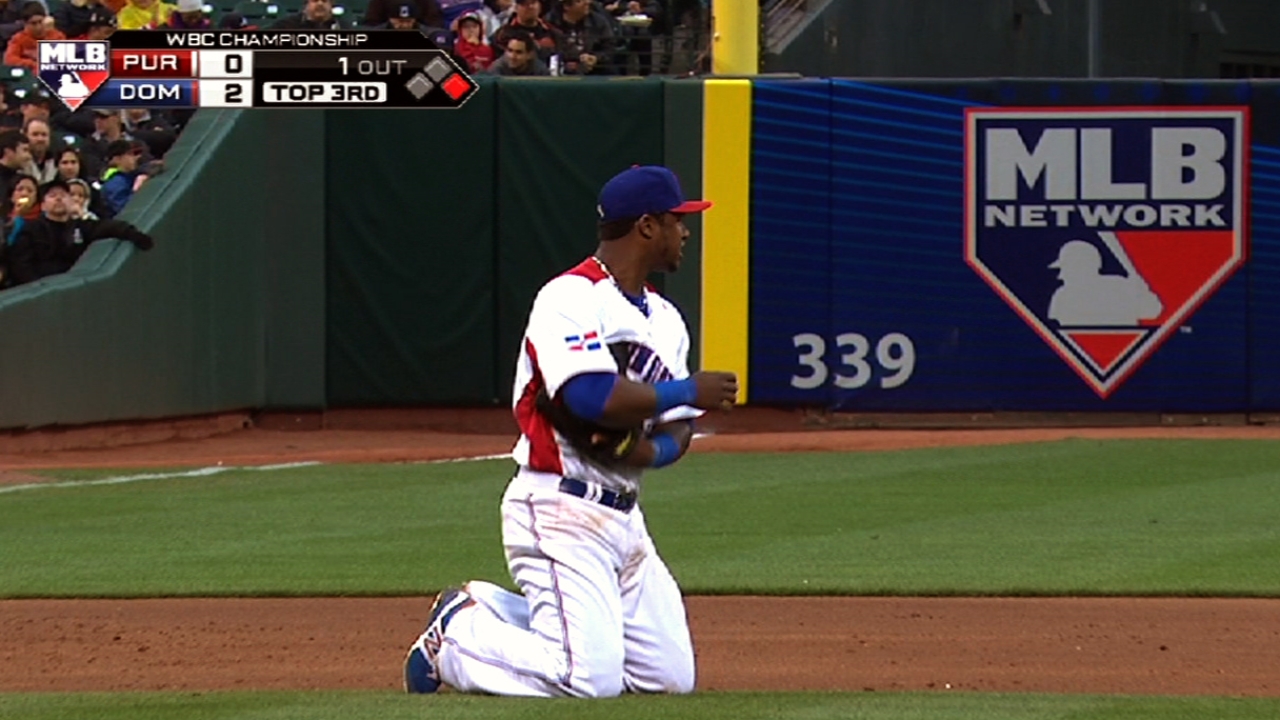 NEW YORK -- Shortstop Hanley Ramirez is likely to begin a Minor League rehab assignment within the next few days, but he'll still need to wear a splint when he returns to the Dodgers, because the repaired ligament in his right thumb will still be healing.
"Maybe by the end of next week I hope to be [active]," Ramirez said after an improved workout, watched by manager Don Mattingly. "It's still swollen. It doesn't look normal yet. I don't want to come back and go back to the DL. It won't be 100 percent, but it'll be at a level I'm comfortable with.
"Right now I think about it a little bit. I still feel it. I have to wear the splint for six weeks. If I come back early, I still have to have it."
After undergoing surgery on March 22, Ramirez was told his healing time would be six to eight weeks, but he's been throwing and hitting for more than a week.
Mattingly said that Ramirez's throws on Wednesday were much improved over those he made last Friday in Baltimore.
Ken Gurnick is a reporter for MLB.com. Joey Nowak is a reporter for MLB.com. Follow him on Twitter at @joeynowak. This story was not subject to the approval of Major League Baseball or its clubs.