Hairston starts at third base as Cruz sits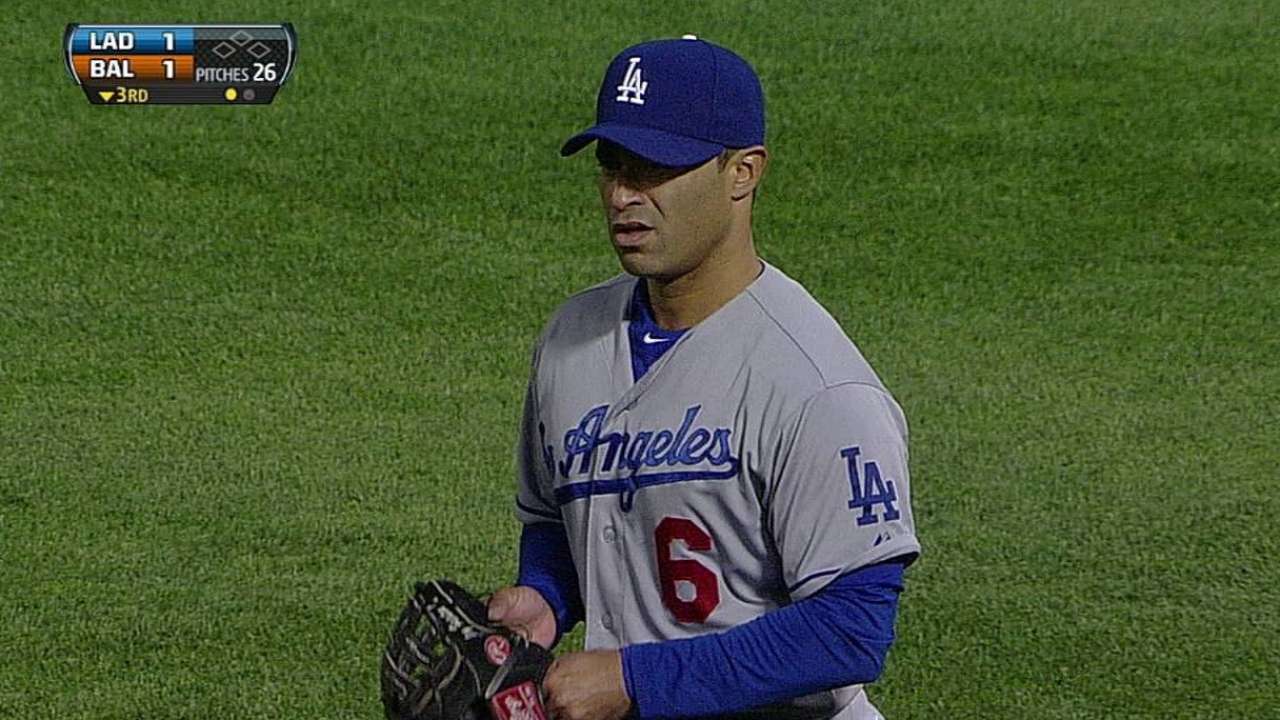 NEW YORK -- For the second consecutive game, Dodgers manager Don Mattingly had Jerry Hairston starting at third base and Luis Cruz on the bench.
Mattingly said he still considers the 36-year-old Hairston a "four-days-a-week" player, "or you end up hurting him." Mattingly believes overplaying Hairston last year contributed to the torn labrum surgery Hairston needed in September.
"I just want to get his bat in the lineup," Mattingly said. "He knows what he's doing at the plate. He has good at-bats against righties and lefties. He can hit anywhere in the lineup."
In Tuesday's lineup, Mattingly returned Matt Kemp to the third slot, followed by Adrian Gonzalez at cleanup, then Hairston fifth and Andre Ethier sixth against left-hander Jon Niese.
But nowhere in the lineup was Cruz, whose nightmare start (.087) is fueling skeptics that didn't buy into his .297 second half last year.
"He's done it once, he can do it again," said Mattingly. "I don't think they're pitching him differently. I think he's just lost confidence. There's stuff going on with his lower half -- it's off before the swing is coming -- that's why you're seeing so many popups."
Cruz is out of options, so if the Dodgers try to send him to the Minor Leagues, he can be claimed by another club. Mattingly said Cruz is working on his mechanical flaw so he can "get back in the mix."
"Without being harsh," said Mattingly, "it's a production business. You've got to be doing something."
Ken Gurnick is a reporter for MLB.com. This story was not subject to the approval of Major League Baseball or its clubs.