Dodgers to use eight starting pitchers in first 20 games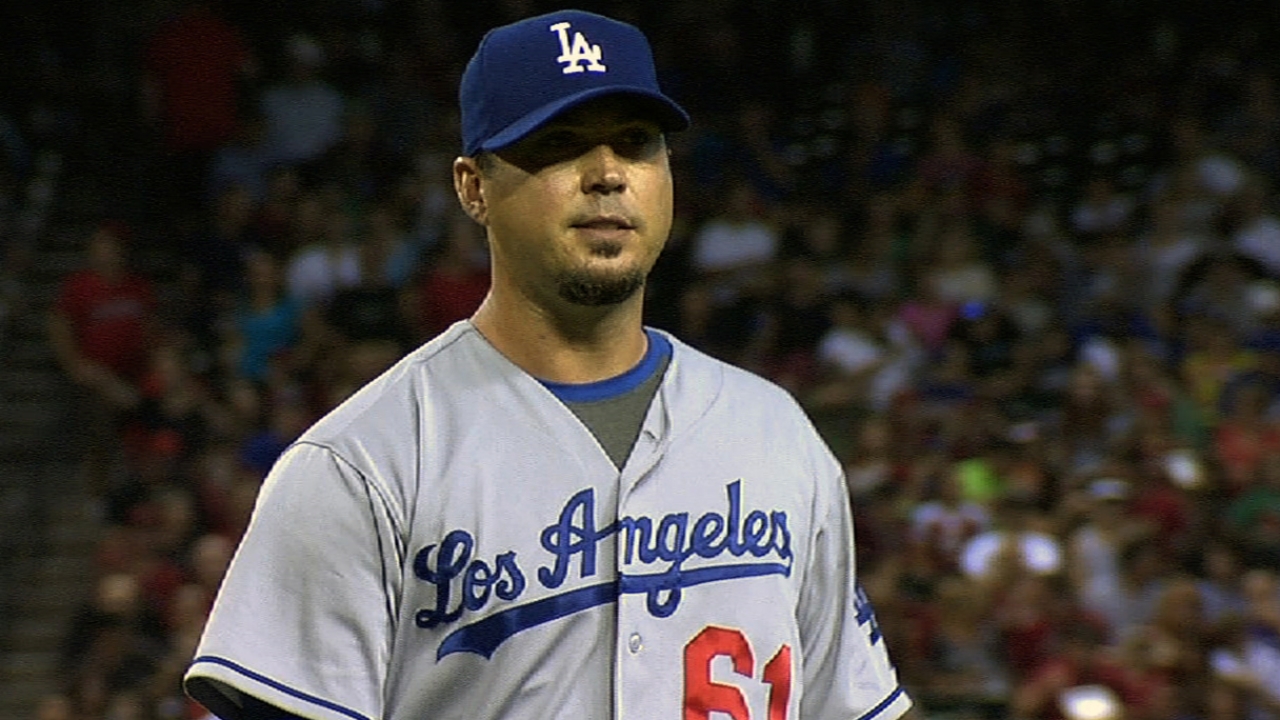 NEW YORK -- It's not like it's been a half-century since the Dodgers used eight starting pitchers in the first 20 games of a season.
Actually, it's only been 49 years.
So when Ted Lilly takes the mound Wednesday against the Mets, it will mark the first time the Dodgers have used eight different starters in their first 20 games since 1964.
The list that year (according to the Elias Sports Bureau): Sandy Koufax, Don Drysdale, Bob Miller, Pete Richert, Nick Willhite, Joe Moeller, Johnny Podres and Phil Ortega. And the Dodgers raced through those eight in only 12 games. The Dodgers finished tied for sixth that season.
The list this year: Clayton Kershaw, Zack Greinke, Hyun-Jin Ryu, Josh Beckett, Chad Billingsley, Chris Capuano, Stephen Fife and Lilly.
"Most years you need eight to 10 starters at some point," said manager Don Mattingly. "I wouldn't think you'd need them in the first 20 days. ... It happened pretty quick."
Ken Gurnick is a reporter for MLB.com. This story was not subject to the approval of Major League Baseball or its clubs.