Kemp, Gonzalez swap places in batting order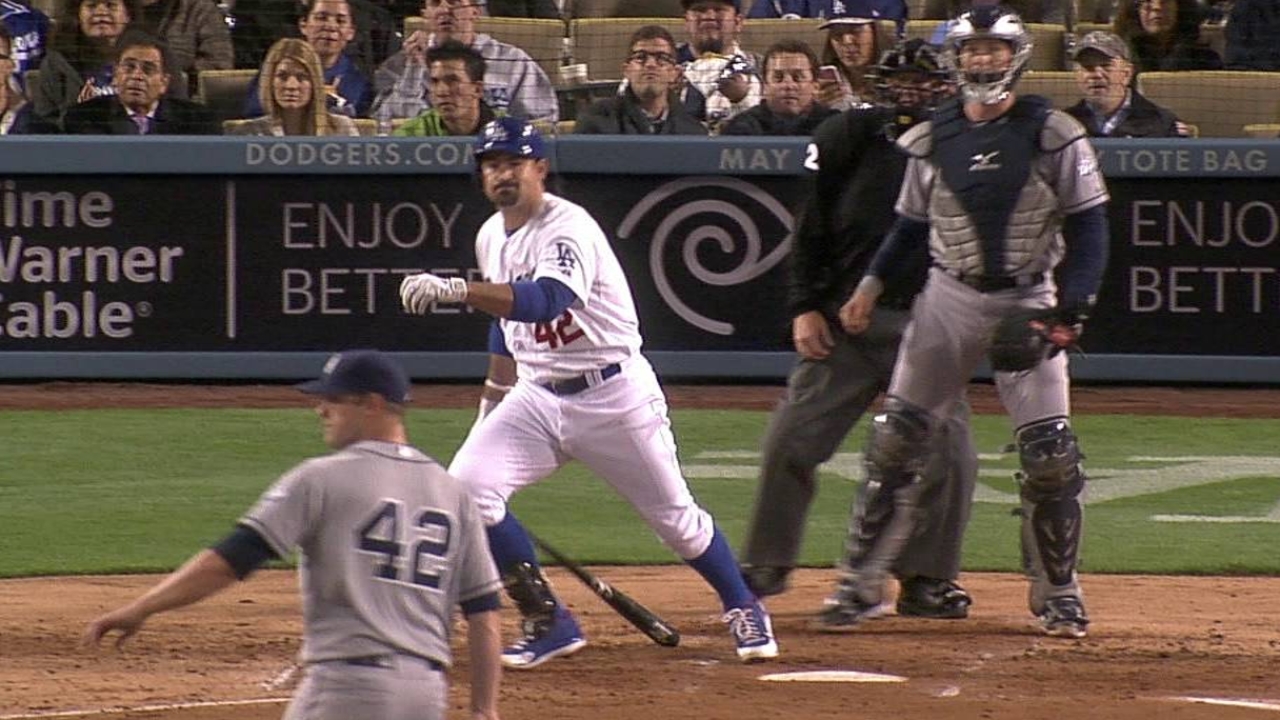 BALTIMORE -- As a concession to his struggling offense, Dodgers manager Don Mattingly juggled his batting order on Sunday, flipping the hot Adrian Gonzalez and the cold Matt Kemp.
Gonzalez, batting .377 with two homers and 13 RBIs as the fourth hitter, was moved to the three-hole. Kemp, batting .206 with no homers and five RBIs as the third hitter, was moved to the cleanup spot.
Kemp's lack of production and power comes in the wake of serious shoulder surgery to repair a torn labrum. He is hitting only .179 against right-handed pitching.
Gonzalez came into Sunday's game third in the league in batting (.377) and tied for sixth in on-base percentage (.444).
Sunday's lineup also included Skip Schumaker as the designated hitter.
Ken Gurnick is a reporter for MLB.com. This story was not subject to the approval of Major League Baseball or its clubs.