Punto tweets congratulations to Boston's police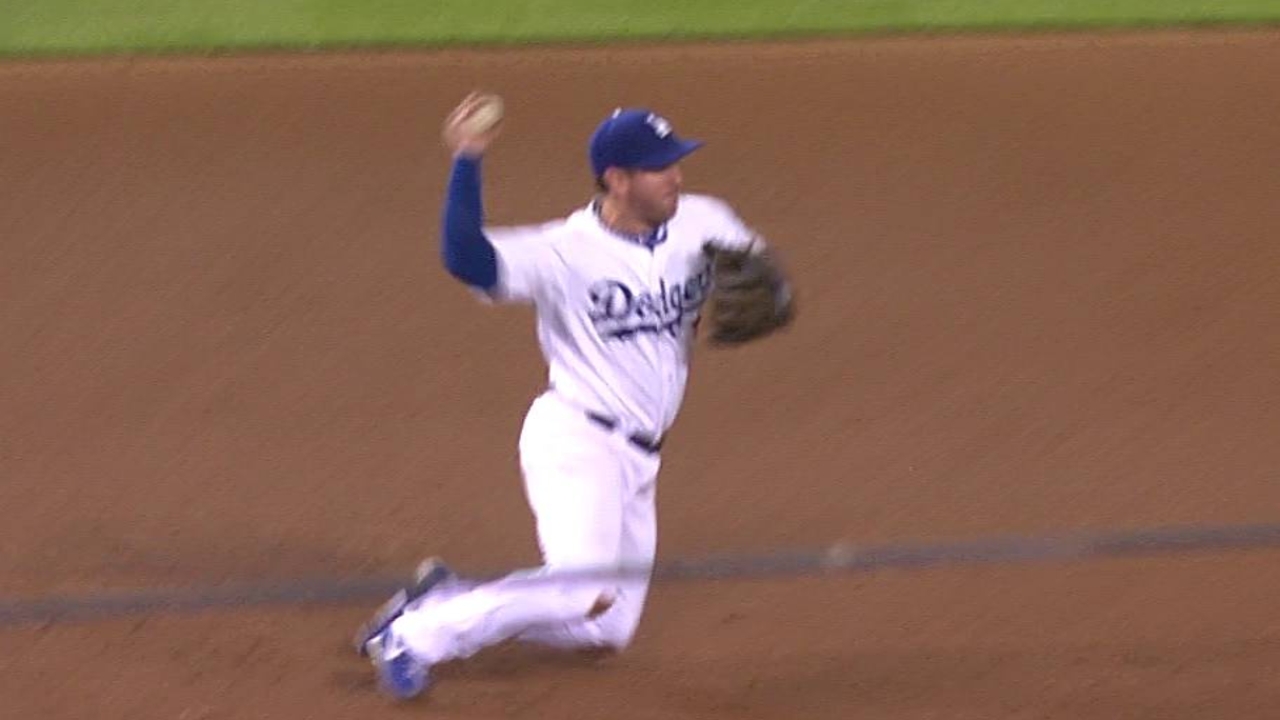 BALTIMORE -- Shortly after Friday night's Dodgers-Orioles game was rained out, this tweet came out of the visiting clubhouse.
"#bostonpd you guys are unreal! Awesome job!"
The tweet came from @Shredderpunto, the handle for Dodgers utility man Nick Punto, who spent only half of last season with the Red Sox, but that was enough.
#bostonpd you guys are unreal! Awesome job!

- Nick Punto (@Shredderpunto) April 20, 2013
"At Fenway Park, there [are so many] Boston Police Department officers patrolling the area, you got to know some of the guys," said Punto. "There was always one in the dugout. So to me, what happened in Boston, I took [it] kind of personally, and I sent that to the guys I know."
Friday night's 90-minute rain delay coincided with the capture of the fugitive suspect in the Boston Marathon bombings. Punto watched the riveting coverage on the clubhouse television.
"This has been a tough time for that city," Punto said of Boston. "It was just nice to see it all come to an end -- and capturing the guy for the good of Boston. It was captivating. We had it on in the clubhouse all day. It's been really sad, but that's a tough town. It was pretty amazing that the police and FBI were able to catch the guy. Very impressive."
Ken Gurnick is a reporter for MLB.com. This story was not subject to the approval of Major League Baseball or its clubs.