Under different circumstances, Puig could be with club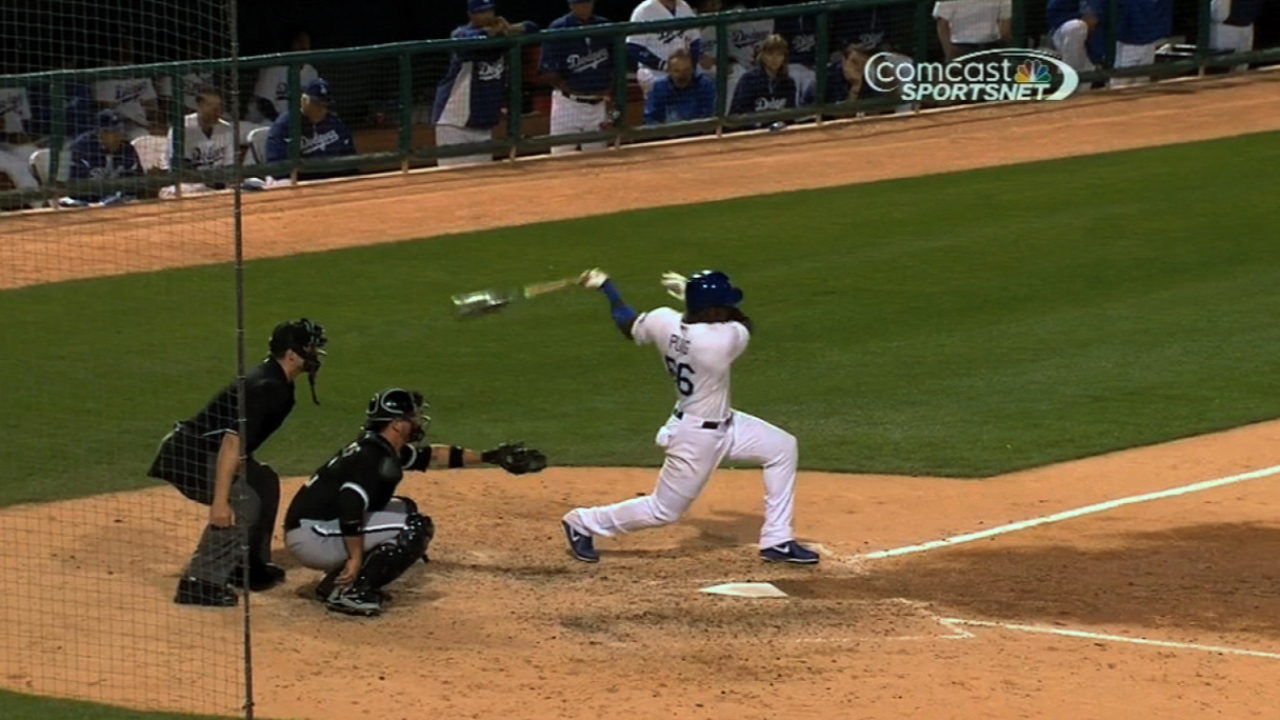 BALTIMORE -- Yasiel Puig might have been called up by the Dodgers from the Minor Leagues this weekend if the schedule had them playing two Interleague Series instead of just one in Baltimore, manager Don Mattingly said Friday.
Mattingly said if the old Interleague schedule that clustered series between American League and National League clubs was still in place, it might have resulted in a "different conversation" internally.
But with only a three-game series in Baltimore, the club decided to keep the Cuban sensation at Double-A Chattanooga.
Mattingly said that calling up Puig to "light a fire" would "feel like panic." And in NL games, Puig wouldn't start ahead of corner outfielders Carl Crawford or Andre Ethier. Mattingly also indicated he doesn't consider Puig a natural fit for center field, where the struggling Matt Kemp starts.
He added that when decisions like this are made on a young player still in development, "it involves a group decision ... not by-the-Major-League-manager decision."
"We don't know," he said. "You could give him a year and a half in the Minors and he could still fall on his face. You just don't know."
Ken Gurnick is a reporter for MLB.com. This story was not subject to the approval of Major League Baseball or its clubs.