Hanley shows encouraging power in batting practice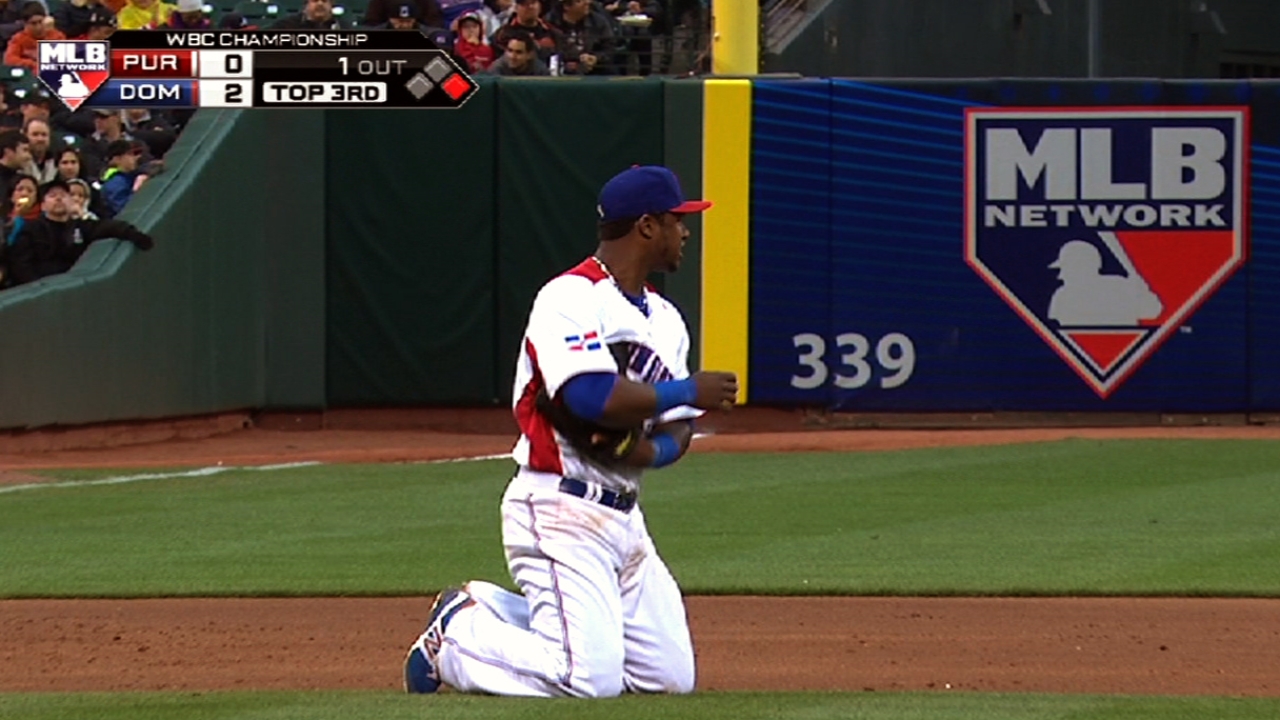 BALTIMORE -- Dodgers shortstop Hanley Ramirez took live early batting practice at Camden Yards before Friday night's game and hit with power, but manager Don Mattingly said a Minor League rehab assignment is still at least a week away.
"Stan [Conte, medical director] said we've got to get off the trip first," Mattingly said. "[It is] at least a week before a rehab assignment. You want him to play at least a game or two. He hasn't played a [Major League] game in six months. He needs to get out and prove himself."
Ramirez did, however, play in the World Baseball Classic, where he hurt his thumb, and said he would return to the Dodgers without a rehab assignment if it were up to him. He said he hopes to be in the lineup by April 30, when the Dodgers will give away his bobblehead at Dodger Stadium.
"It's still a little sore in the joint, three weeks without moving it," said Ramirez, who appeared ginger on his throws to first base.
Ramirez originally was given a two-month timetable to return from March 22 surgery, but said earlier this week that he was far ahead of schedule, and his display Friday seemed to back that up, at least as far as swinging the bat.
"What he's been able to do has shocked all of us," said Mattingly. "Taking BP, his swing is like normal. Is he able to do that without the brace? There's still healing to be done. It seems his throwing, he still has trouble with the feel making all his throws. He asked if he could DH tonight and I couldn't hardly argue. I wouldn't mind it."
Ramirez had been throwing for the past two weeks despite a small cast that limited the pressure he could put on his healing thumb.
Now that the cast has been replaced with a pliable splint taped to his thumb, he's able to throw with more freedom.
Ken Gurnick is a reporter for MLB.com. This story was not subject to the approval of Major League Baseball or its clubs.