Mattingly gives struggling Kemp a break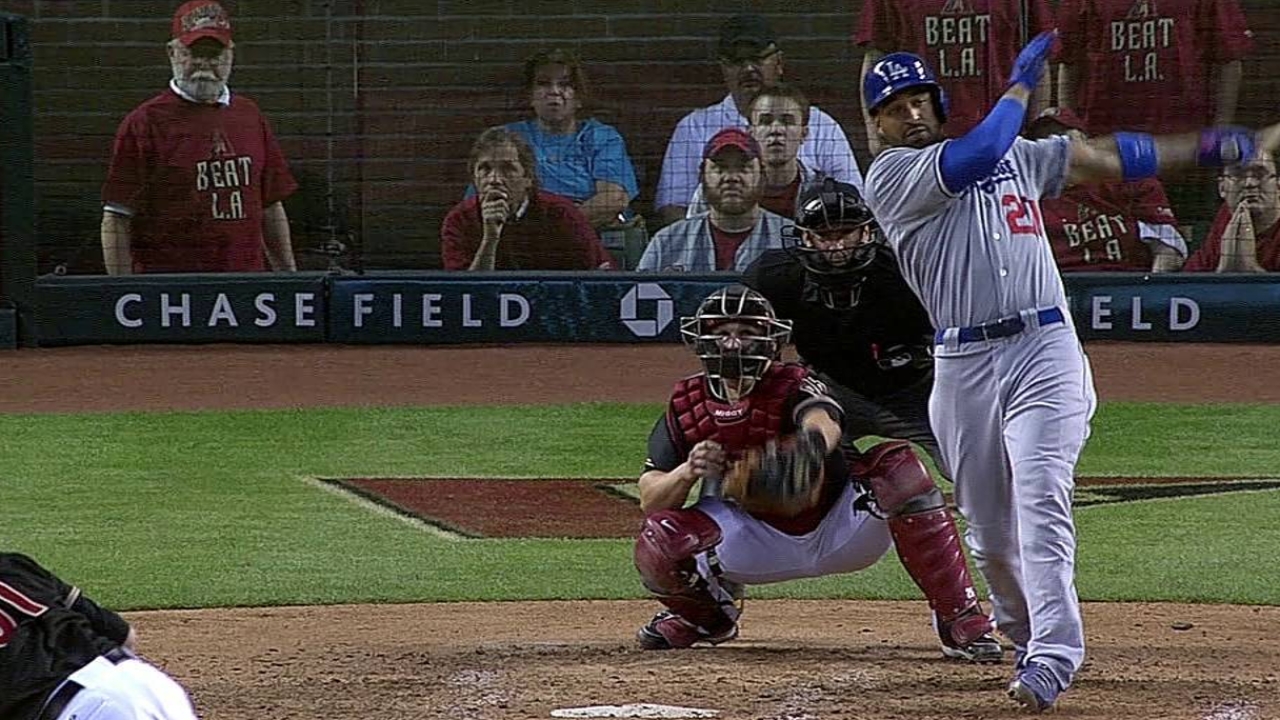 LOS ANGELES -- For the first time this season, Dodgers manager Don Mattingly filled out a lineup card that didn't include Matt Kemp, as the struggling center fielder started Wednesday night's series finale against the Padres on the bench.
Kemp is off to slow start with a .185 average (10-for-54), no home runs, four RBIs and a .224 on-base percentage.
"I'm just not doing what I need to be doing right now," Kemp said.
Kemp took early batting practice on the field at Dodger Stadium before Wednesday's game.
"I think the ball that's down has been giving him some problems, and the ball that's moving," said Mattingly.
Mattingly thinks Kemp has been pressing to get out of his funk lately, and that's doing more harm than good.
"When things aren't going right, you have a tendency to want to kind of make it happen, and that's some more trouble," Mattingly said before Wednesday's game. "When you're struggling, you want to go get it and make it happen. It's kind of like trying to find that balance is tough at the plate."
How will being out of the lineup help Kemp?
"Sometimes it just helps to sit back and watch a game where you're not having to be out there," said Mattingly, who added that Kemp would be available off the bench.
Said Kemp, "I don't ever want to sit out. I want to play baseball games. But I didn't make the lineup out tonight, Donnie B. did. He told me I needed a night off, and I respect him for that."
That lineup has right fielder Andre Ethier in the No. 3 hole instead of Kemp. Ethier is hitting .261 with one homer and three RBIs.
Skip Schumaker got the start in center field and hit sixth. Schumaker replaced Kemp in center in the top of the seventh inning during Tuesday's 9-2 loss.
The Dodgers have scored 39 runs in their first 14 games, second fewest in the National League. They will look to break out of their collective funk without Kemp, though.
Ken Gurnick is a reporter and Austin Laymance is an associate reporter for MLB.com. This story was not subject to the approval of Major League Baseball or its clubs.