Hairston drops appeal, sits out Wednesday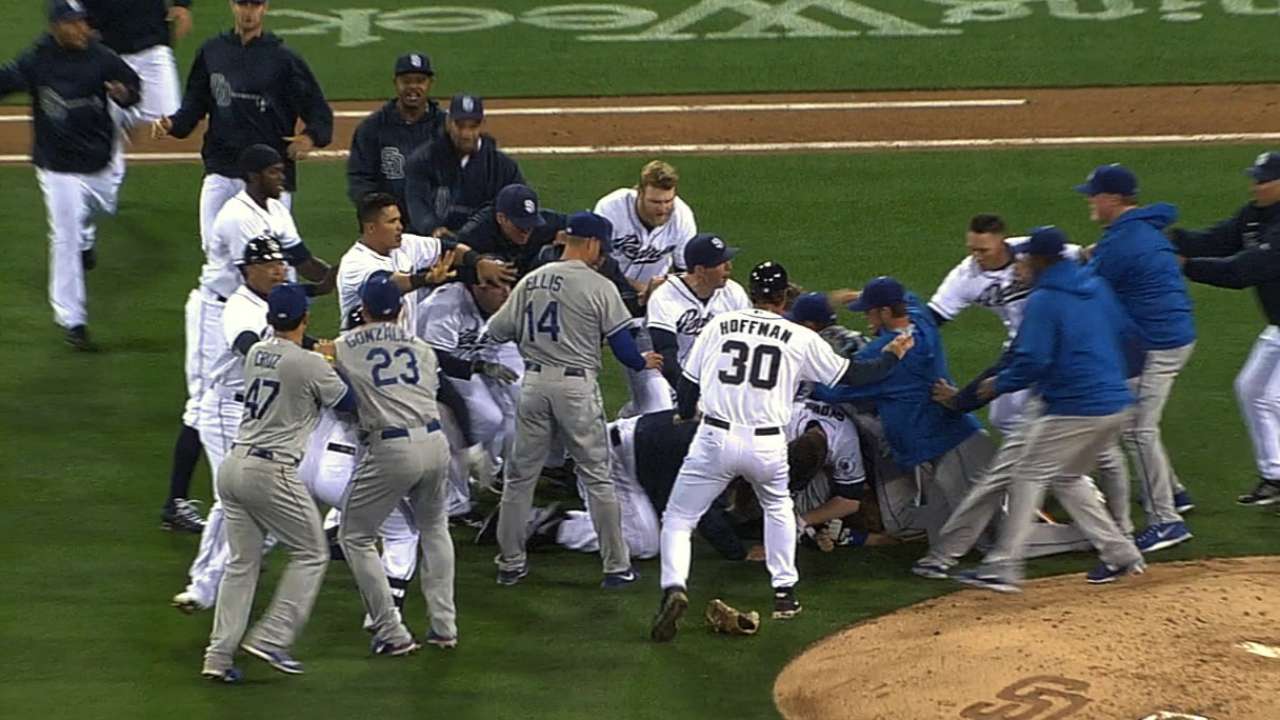 LOS ANGELES -- Dodgers utility man Jerry Hairston dropped the appeal of his one-game suspension and served it by missing Wednesday night's game against the Padres.
Hairston was suspended for charging toward the San Diego dugout at the conclusion of last Thursday night's brawl that left Dodgers pitcher Zack Greinke with a broken collarbone and Carlos Quentin with an eight-game suspension for causing it by charging the mound after being hit by a Greinke pitch.
Hairston later explained he reacted to an unnamed Padres player Hairston felt was chiding the injured Greinke.
Despite losing Hairston for Wednesday night's game, the Dodgers weren't short-handed in position players, because they also recalled catcher Tim Federowicz and placed pitcher Chris Capuano on the disabled list.
The moves left the Dodgers thin in the bullpen for Wednesday night, with relievers having pitched nine of the last 12 innings against the Padres. Manager Don Mattingly said the club was willing to take that chance with ace Clayton Kershaw starting the game.
"We got the right guy on the mound," Mattingly said. "You don't ever know what's going to happen. Because of logistics of off and ons and things like that, we're rolling the dice a little bit today. Counting on Kersh. We still got four guys."
Ken Gurnick is a reporter and Austin Laymance is an associate reporter for MLB.com. This story was not subject to the approval of Major League Baseball or its clubs.