Hanley vows to shock by returning 'pretty soon'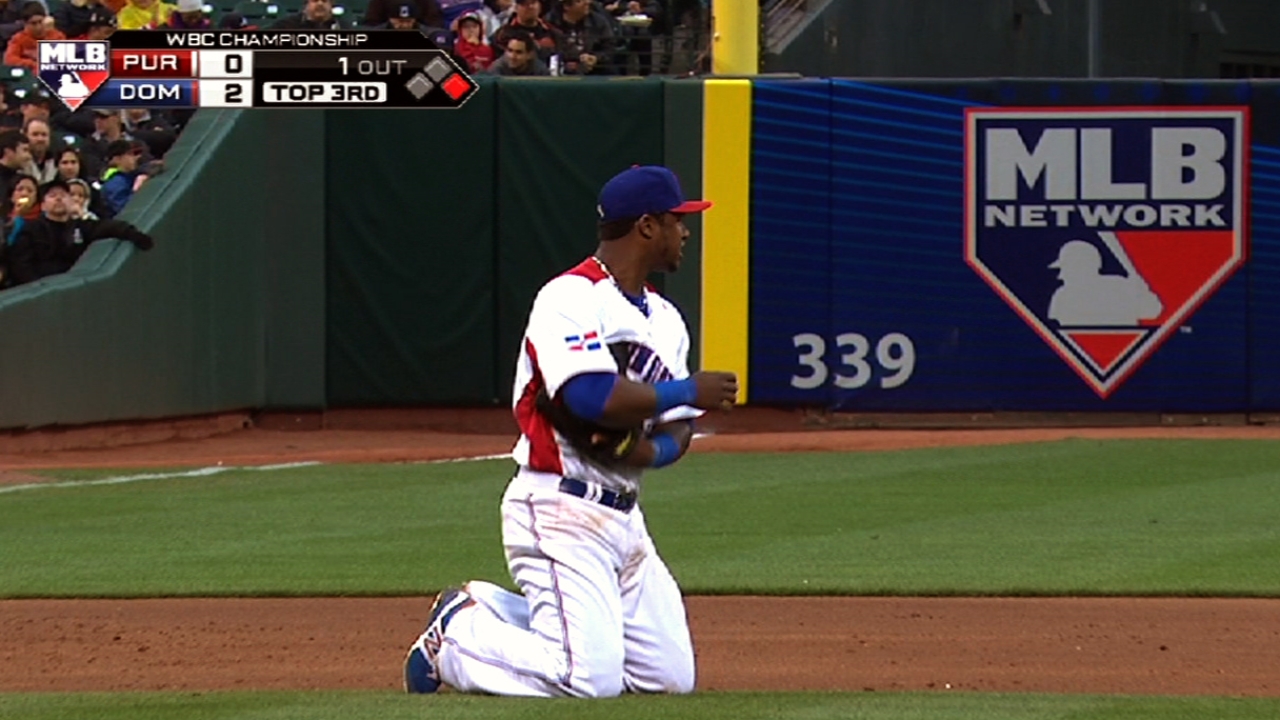 LOS ANGELES -- Dodgers shortstop Hanley Ramirez predicts he'll return from his right thumb injury "way sooner" than the mid-May projection of the doctors who operated on his torn ligament.
"Everybody is going to be shocked," Ramirez said on Tuesday, having hit off a tee for two days and taken swings at soft-toss feeds. "It's going to be a surprise to everybody. It'll be faster than [mid-May]. I'll be in the lineup pretty soon."
Ramirez underwent surgery on March 22 to repair the injury sustained while playing for the Dominican Republic during the World Baseball Classic final, diving for a ground ball. At the time, doctors said he would return to the Dodgers in eight weeks.
Ramirez had been throwing despite wearing a plaster cast that covered half of his hand. The cast was removed on Friday and replaced with a removable splint taped to his thumb that allowed him to throw and hit. He said he's felt no soreness.
He said it's "definitely" been frustrating watching the Dodgers struggle to score runs while he's been out.
"I want to be in there," he said. "At the same time, I've got to be smart. It's a long season. It's not even 15 games. We've got to keep playing hard."
Ken Gurnick is a reporter and Austin Laymance is an associate reporter for MLB.com. This story was not subject to the approval of Major League Baseball or its clubs.