Tolleson hopes to start throwing by end of month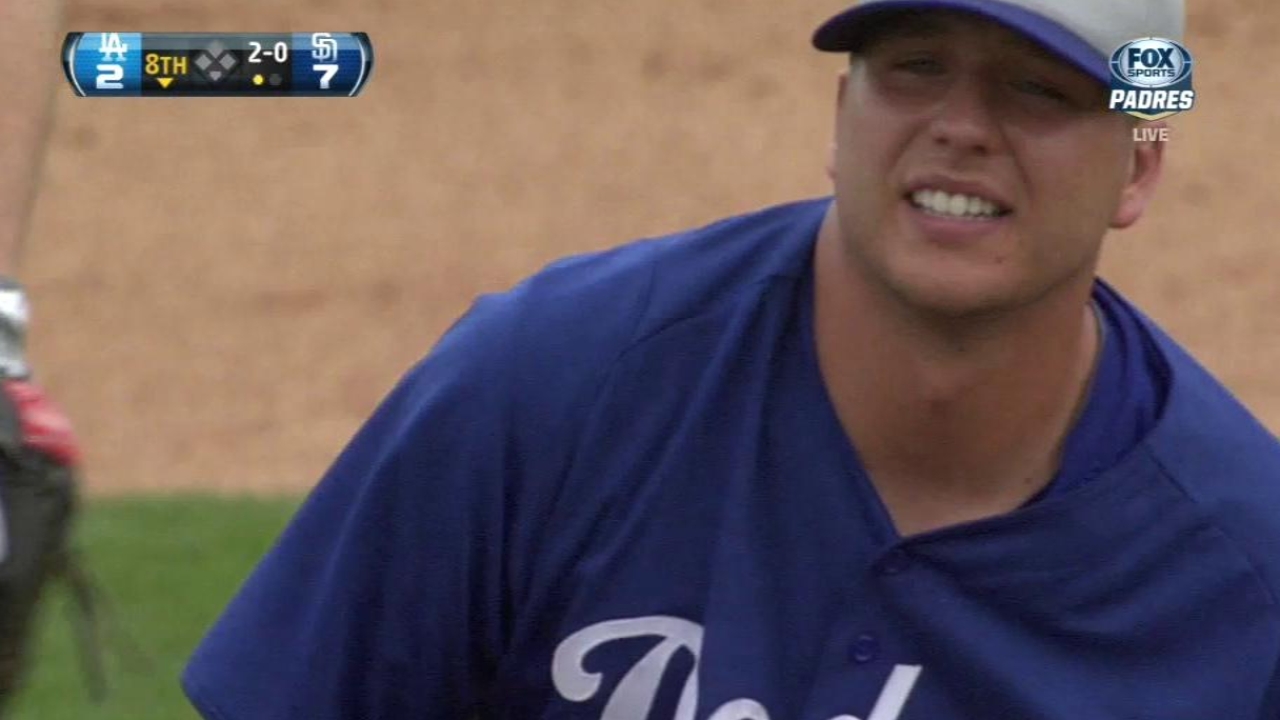 LOS ANGELES -- Dodgers reliever Shawn Tolleson received an epidural injection for a bulging disk in his lower back on Tuesday and said he hopes to resume throwing within two weeks.
Tolleson made only one appearance after being called up to replace the injured Zack Greinke on the roster, walking both batters he faced on Friday night. But his back was already bothering him.
He said it is an aggravation of an injury he sustained in January. He believes it flared up between a Thursday night save for Albuquerque and his Friday night appearance for the Dodgers in Arizona. In between, the Isotopes flew to Omaha, bussed to Iowa, then he flew to Dallas en route to Phoenix.
"From all of that, it got tight," he said. "After I pitched Friday night, it got really bad."
Tolleson still has pain down his left leg, a typical symptom of a disk pressing on a nerve. He's already compared notes with Isotopes teammate Chris Withrow, who missed two weeks of Spring Training with the same injury.
"The epidural should help a lot and I'll fly to Arizona tomorrow to rehab," Tolleson said. "As soon as I'm feeling good, I'll jump back into throwing. I'm thinking two weeks."
He's been replaced in the bullpen by Josh Wall.
Ken Gurnick is a reporter and Austin Laymance is an associate reporter for MLB.com. This story was not subject to the approval of Major League Baseball or its clubs.