Lilly reconsiders, will make another start in Minors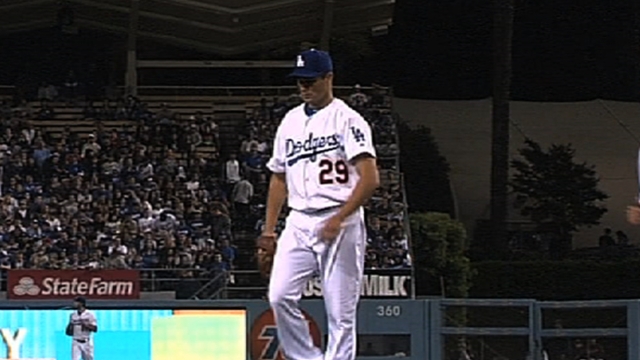 LOS ANGELES -- Ted Lilly changed his mind and accepted one more Minor League rehab start on Tuesday at Class A Rancho Cucamonga.
After deciding to replace the injured Zack Greinke in the starting rotation with Chris Capuano, the Dodgers on Saturday asked Lilly to take two more rehab starts and he declined, saying he was ready to pitch effectively at the Major League level.
Lilly, coming off shoulder surgery, opened the season on the disabled list after having his Spring Training interrupted by the flu and a rain-shortened start. At the time, there were no spots left in the starting rotation for Lilly, Capuano and Aaron Harang.
Since then, Harang has been traded and Greinke has been shelved two months with a broken collarbone suffered in a brawl with Carlos Quentin and the Padres on Thursday night.
Lilly has made two Minor League starts in the last 12 days, allowing 10 earned runs in 11 innings, with fastball velocity increasing in his start last Wednesday for Triple-A Albuquerque. But management believes he still needs more work.
Tentatively, Lilly will start Tuesday for Rancho Cucamonga. He will throw a bullpen session, probably Friday in Baltimore, before being activated. Then he figures to be in the bullpen barring another injury to a starting pitcher.
In part because Lilly was physically able to make only eight starts last year, the Dodgers signed free agents Greinke and Hyun-Jin Ryu over the winter to start the year with eight veteran starting pitchers.
Ken Gurnick is a reporter for MLB.com. This story was not subject to the approval of Major League Baseball or its clubs.