Dodgers working to find hitch in Kemp's swing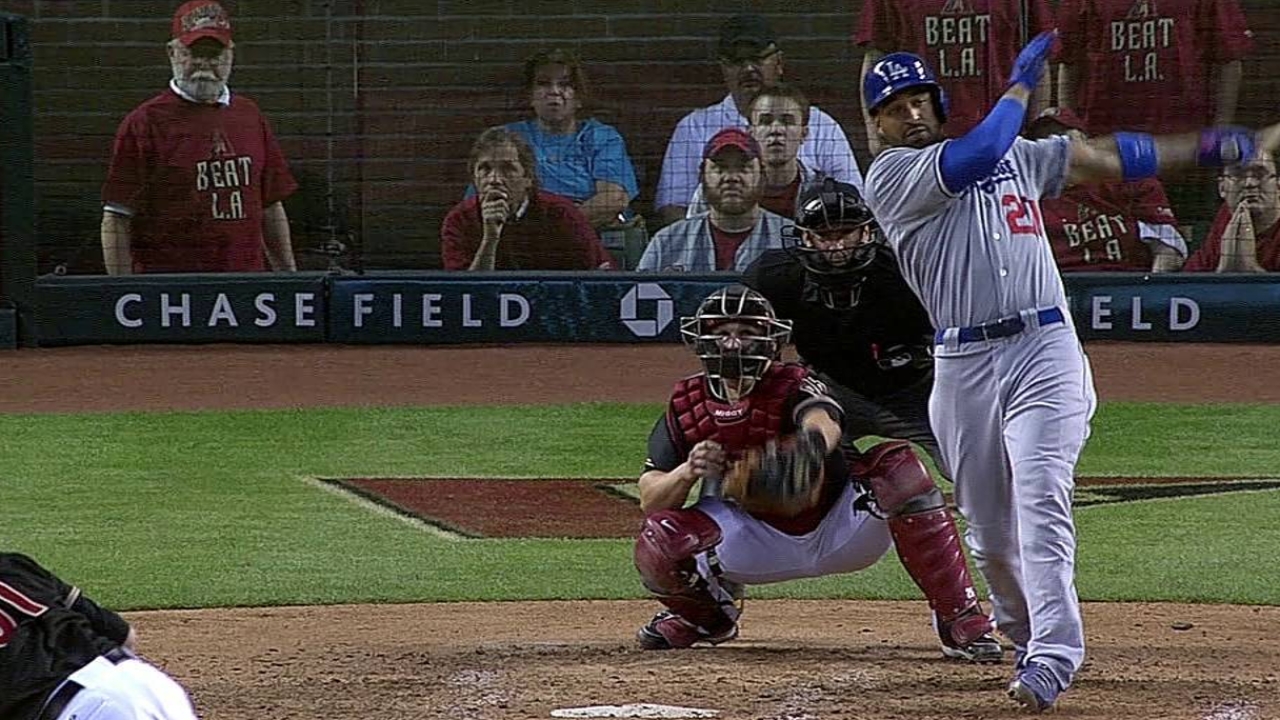 LOS ANGELES -- Four hours before game time, struggling Dodgers slugger Matt Kemp took early batting practice with manager Don Mattingly watching and hitting coach Mark McGwire instructing.
Kemp, coming off shoulder labrum surgery, is hitting .174 with no homers, four RBIs and a .459 OPS. Mattingly said he's convinced Kemp is healthy.
"The biggest thing, does he have some habits he needs to get through?" Mattingly said. "I don't feel he's unhealthy. We watch BP and his swings and they're good. It could be the lingering effect to get past, habits could be lingering from last year."
Kemp was injured running into the center-field fence in Coors Field on Aug. 28 but insisted on playing as long as the Dodgers were contending for a postseason berth. It's implied by Mattingly that Kemp picked up bad mechanical habits compensating for the pain while he hit.
Ken Gurnick is a reporter for MLB.com. This story was not subject to the approval of Major League Baseball or its clubs.