Hanley pain-free after having cast removed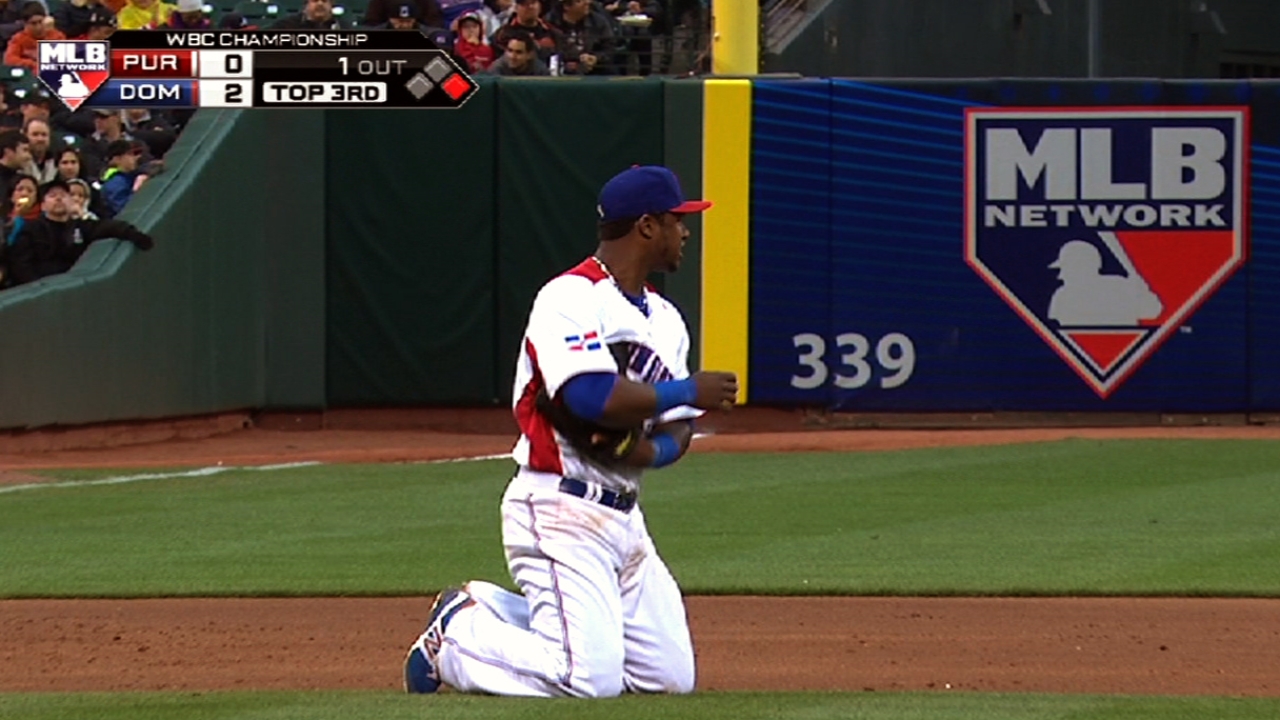 PHOENIX -- Three weeks after undergoing surgery to repair a torn ligament in his right thumb, Dodgers shortstop Hanley Ramirez had his cast removed Friday and reported feeling pain-free, along with having a better range of motion than he expected.
"It feels awesome," Ramirez said. "I'm definitely happy with it right now, the ligament has gotten a lot stronger already."
The Dodgers originally planned to be without Ramirez for eight weeks after the injury, but given how well the 29-year-old feels, there is reason to believe he could be back sooner than anticipated.
"It's not going to feel 100 percent right away, but I'm happy," he said. "I have to give a lot of credit to the doctors."
Ramirez, who had been swinging one-handed in the cage and taking ground balls before Friday, added that the next step in his recovery process will likely be picking up a ball within the next few days and attempting to throw with the thumb.
"I think he's moving in the right direction," manager Don Mattingly said. "I'm really pleased with how he's looked at short, the things he's been able to do while being down has been really nice."
Tyler Emerick is an associate reporter for MLB.com. This story was not subject to the approval of Major League Baseball or its clubs.