Billingsley, Lilly set for Class A rehab starts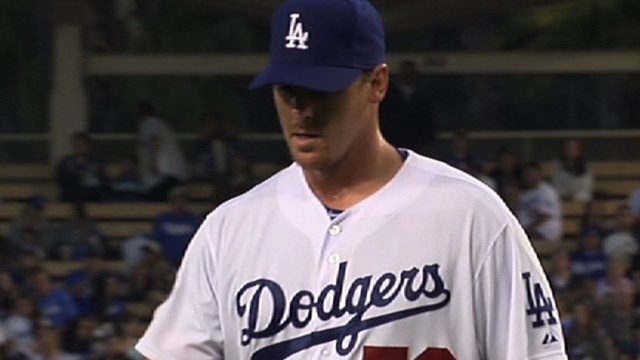 LOS ANGELES -- Class A Lake Elsinore might not like the pitching matchups for their first two games of the season against Rancho Cucamonga.
Starting for the Quakes on Thursday night will be Chad Billingsley and on Friday night Ted Lilly, the pair of Major League veterans making injury rehab starts for the Dodgers. Combined, they have 210 Major League victories.
For Billingsley, on the disabled list with a bruised right index finger, this should be the final test before he is activated for his scheduled regular-season debut on April 10. Billingsley will be looking to get his pitch count up near 100 and to make sure curveballs don't make his fingernail fall off.
For Lilly, on the disabled list to rebuild arm strength following last year's shoulder surgery, this likely will be the first of several starts.
"Until he gets himself built up," manager Don Mattingly said. "Teddy got behind early coming off surgery and never got caught up. He's had only [nine] innings against Major League hitting."
Mattingly said Lilly's target Friday night is four innings with an eventual goal of 105 pitches to be ready to start in the Major Leagues. Lilly made 58 pitches in his most recent spring appearance on March 27, lasting 2 1/3 innings.
Where Billingsley will become the fifth starter for the Dodgers, Lilly has no apparent role with the five-man rotation full and two extra starters -- Chris Capuano and Aaron Harang -- in the bullpen. All three could be eligible for free agency after this season.
Ken Gurnick is a reporter for MLB.com. Austin Laymance is an associate reporter for MLB.com. This story was not subject to the approval of Major League Baseball or its clubs.