Puig's breakout spring nets top-rookie honors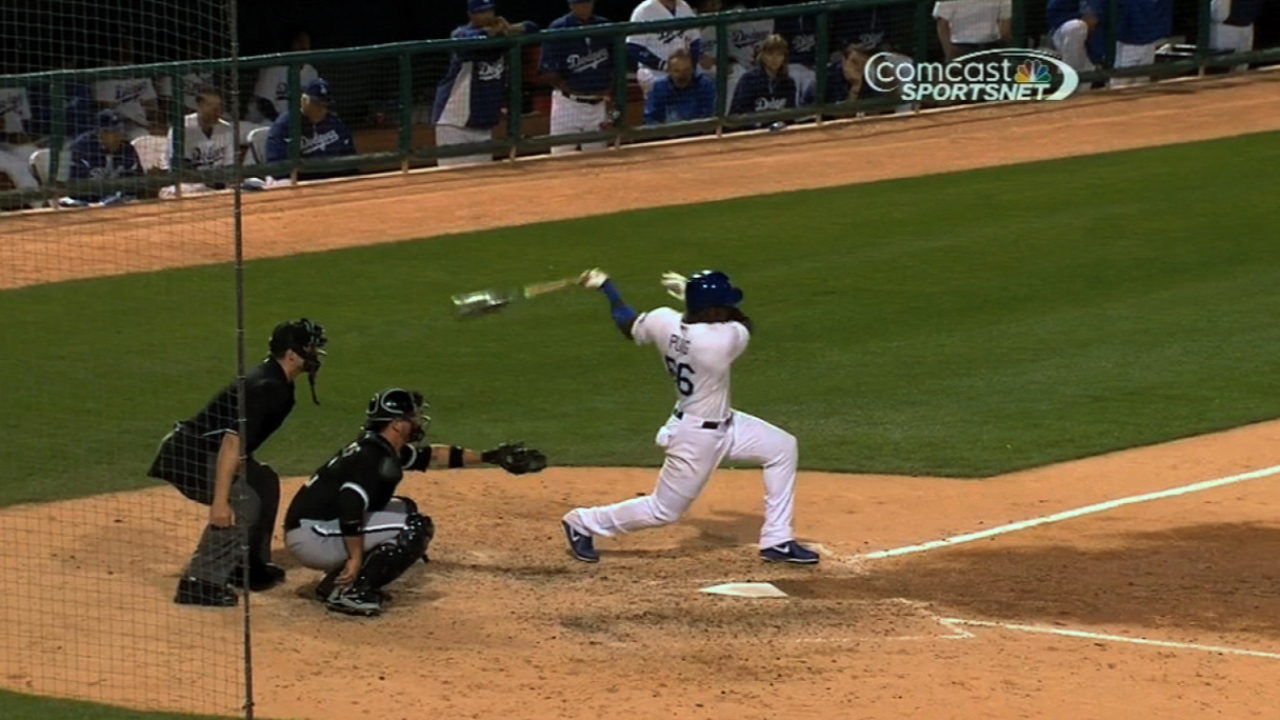 ANAHEIM -- The Dodgers' coaching staff voted Yasiel Puig the 2013 Jim and Dearie Mulvey Award winner as the top rookie at Spring Training.
Puig, 22, hit a team-best .517 with an .828 slugging percentage in 27 games. He hit three homers with five doubles, two triples and 11 RBIs. The outfielder scored 16 runs and stole four bases in five attempts.
Dodgers manager Don Mattingly knows Puig, who is scheduled to begin the season with Double-A Chattanooga, would have preferred a roster spot to the yearly honor.
"It's an award that's really nice for a guy," manager Don Mattingly said before Saturday's Freeway Series exhibition finale against the Angels. "But when you get sent down and then you get the award later, it's probably not that great of an award. But I'm sure as he looks back on it, he'll enjoy it."
Nathan Eovaldi won the award in 2012. Other notable Dodgers to win the award include: Mike Piazza (1992, '93), Eric Karros (1991), Orel Hershiser (1983), Mike Marshall (1982), Fernando Valenzuela (1981), Pedro Guerrero (1979), Rick Sutcliffe (1977) and Steve Yaeger (1972).
Austin Laymance is an associate reporter for MLB.com. This story was not subject to the approval of Major League Baseball or its clubs.