Crawford's bat appears ready for the season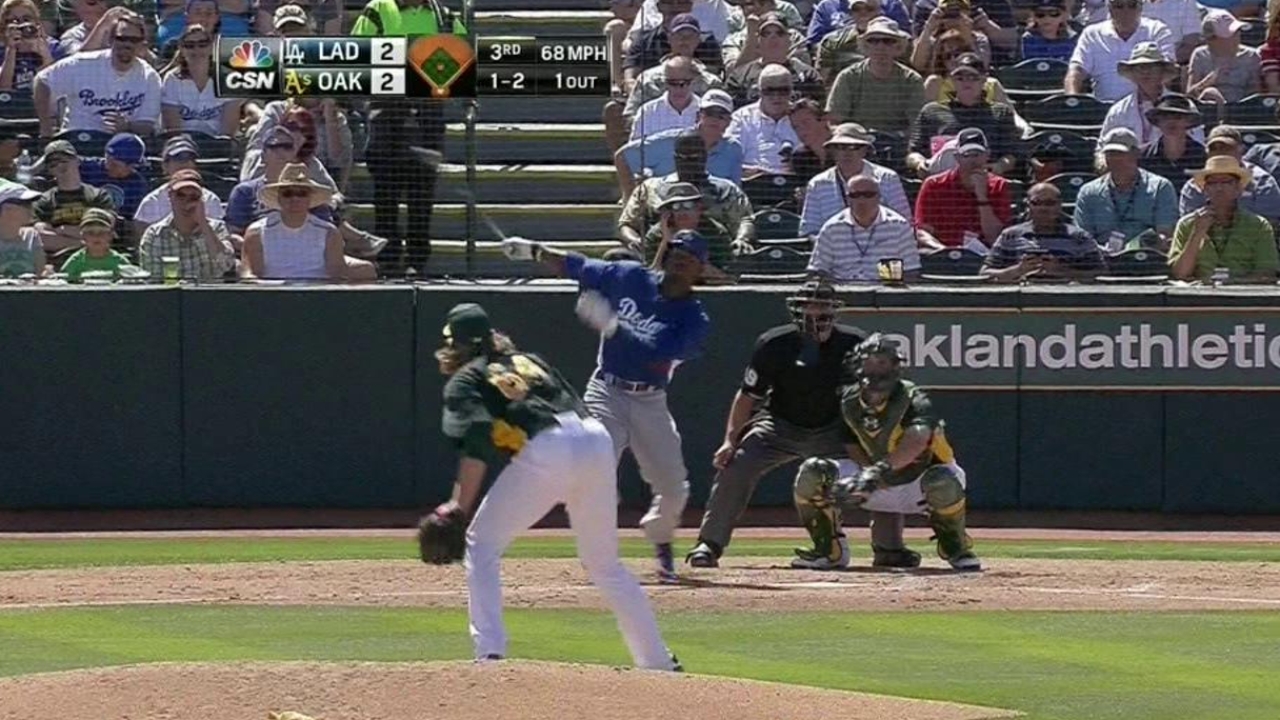 ANAHEIM -- Dodgers outfielder Carl Crawford continues to build up strength in his throwing arm, but he's not been limited at the plate while finishing his recovery from last year's Tommy John surgery.
Crawford was hitting .370 in Spring Training, entering Saturday's Freeway Series finale against the Angels. He had hit safely in seven of his nine exhibition games, recording multiple hits three times.
"I think his timing is pretty good at the plate," manager Don Mattingly said.
Crawford's bat is not a concern for the Dodgers, but his left elbow is not fully recovered from his August surgery.
"He's going to keep getting stronger with his throwing, where we get more and more comfortable with him just letting it go," Mattingly said. "We're not seeing him hesitate about throwing. He's not having pain throwing. It's just a matter of continuing to build a guy who is coming off Tommy John. It's not bothering his hitting; he can hit and do all those things."
Crawford had a setback early in Spring Training and had to be shut down for a week, but that did not change his effectiveness at the plate. Crawford got extra at-bats in the Minor Leagues and took advantage.
"For a guy that we had to shut down for seven days, it looked like we were really going to be behind," Mattingly said. "He's really spent the time going to the Minor Leagues [well]. He put some energy into his at-bats, you could tell."
Austin Laymance is an associate reporter for MLB.com. This story was not subject to the approval of Major League Baseball or its clubs.